Do you have enough money to throw Benjamins out the window driving through Beverly Hills in a yellow Lambo?
No?
Good—neither do I.
So if you're considering leveling up your IT skills and want to enroll in a training program, you should care about this…
This is a head-to-head comparison between Devry's Network and Communications Management Program and NexGenT's Zero to Engineer Career Blueprint Program.
Here's what we're gonna look at:
Curriculum

Professors (and their real world experience), and

Costs
Why?
To help you decide whether you wanna burn your money or invest it in early 2015 Amazon stock.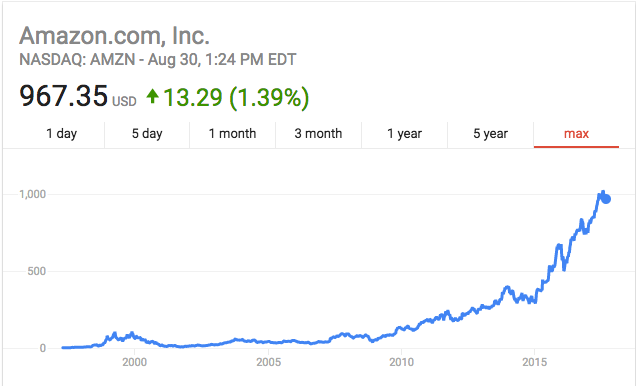 You're probably a smarter-than-average person so you already know I'm biased but…  
There are only plain facts here—with a little bit of sarcasm, that's all.
Let's jump right into it.
Devry's Network and Communications Management Program
According to the program description, if you earn this degree you will be prepared to "design, build, install and manage voice, video and other data communication systems."
After completing this program, you'd be able to "create backup, security and redundancy measures to ensure the privacy of sensitive information…"
You'd also be prepared "to connect people via VoIP, video, smart phones and more." This program promises to give you the knowledge and skills you need to succeed in a technical role.
By earning this degree, Devry claims you'll be prepared for many jobs. But just a heads up, they also make it clear that "employment in some occupations may require years of relevant experience."
First off, general education coursework, which consists of 5 sections…
During the first half of this program you'll study English composition, public speaking, humanities, ethics, society and culture, economics, sociology, algebra, nutrition and health, among other things.
How exciting?! By the time you're done with this half, you'd be truly prepared to start learning about tech.
Obviously it's very important that you learn about nutrition, health, society, public speaking and sociology. Otherwise, how will you be able to configure and secure a network?
Anyhow, once you're done with those highly-essential classes, you're able to move on to the next section: core-degree coursework.
Even though this section's name literally implies that the previous one had nothing to do with your degree, don't dwell on it to much. After all, it should only take you about 18-24 months.
The core-degree classes are where you get your money's worth. Here's where Devry fulfills their promise of giving you the skills and knowledge you need to succeed in IT—where you learn how to "design, build, install and manage voice, video and other data communication systems."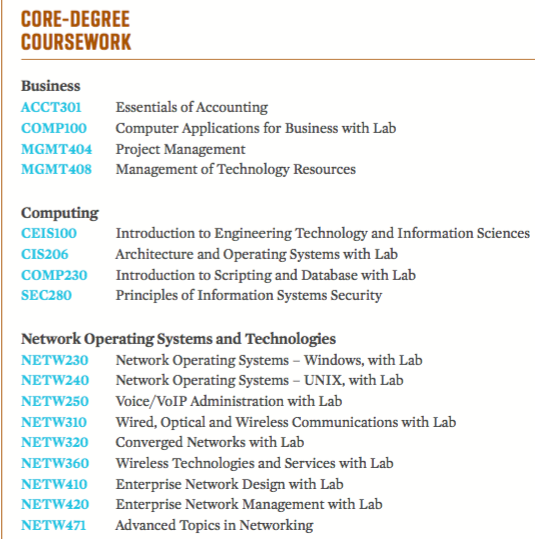 To begin with this section, as you can see, you must study the essentials of accounting, computer applications for business and management of technology resources.
Related: Technical degrees: are these really the best universities? 
Next up, after approximately 2 and a half years of schooling, computing basics. You'll get an introduction to engineering technology and information sciences. You'll also learn the principles of information systems security, and get an introduction to scripting and databases.
The end of the program consists of a variety of classes ranging in topics from VoIP administration and enterprise network design, and a couple senior projects.
Professors
After speaking on the phone with Devry, I wasn't able to get good answers in regards to who teaches each one of the technical classes.
However, I inquired about their professors in San Jose (Silicon Valley, the tech capital of the world, right?).
To my surprise, all they told me was that Professor Paul Giomi is the head of program, and that Abdelaziz Kaina is one of their very best professors.
I looked at their LinkedIn profiles to get a better feel of who the experts who teach this life-changing 4-year program are:
Paul Giomi has many years of experience—teaching. He graduated from Sonoma State University in 1986, and according to his profile, has been a professor for over 19 years at Devry university.
Abdelaziz Kaina, according to the admission rep I spoke with, is one of Devry's most renown technical professors. As you can see from his profile he has over 17 years of experience—teaching.  
It seems like none of these two world-class professors have any "real world" experience. They weren't network engineers at IBM or solutions architects at Amazon…
I'm quite sure that they are more than qualified to get you job-ready…  don't you think?
Cost And Time To Complete
If you were to start from zero, the cost of tuition for the entire program (4 years in length) would be a mere $65,202 dollars. But if you, let's suppose, had already completed general education requirements, the cost would be around $31,112 dollars and would take 1-1.5 years to complete.
I don't know about you, but that seems like a lot of Benjamins to me!
NexGenT's Zero to Engineer Career Blueprint Program
As you can see, the Basic Training program is made up of seven modules culminating with the Full Stack Network Associate (FSNA) certification.  
During the first two modules, you'll learn about enterprise networks, security, data center and virtualization, collaboration and current industry trends. This will give you an understanding of the big picture of IT and empower you to better understand your career goals and options.
In module 3 you'll start learning about technical concepts such as ethernet frames, MAC, hubs, switches, routers, subnetting, IP addressing, the OSI model and more.
Even going through early modules you'll be able to schedule one on one mentor sessions with Terry and Jacob. That said, once you finish module 6, you'd have unlocked a network of world-class mentor engineers.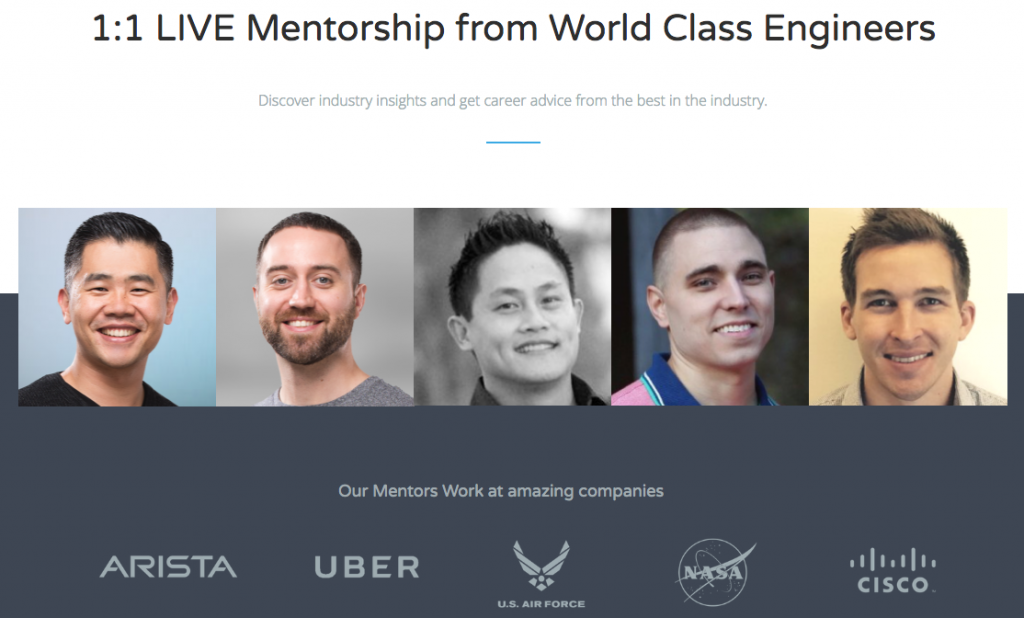 Module 4 is about teaching you how to build your own labs. You'll work on a bunch of Packet Tracer labs and learn how to install GNS3.
You won't find the teachings of module 5 anywhere else. In that module, you'll earn real world engineer skills, how to think like an engineer, which tools you need to get familiar with and the foundations of network management.
Modules 1-5 will prepare you to tackle Zero to Engineer's monster final project, presented in module 6. You'll learn how to plan design and carry out your very own full stack networking project from start to finish. By the end, you will understand HQ/Branch networks and the project build out process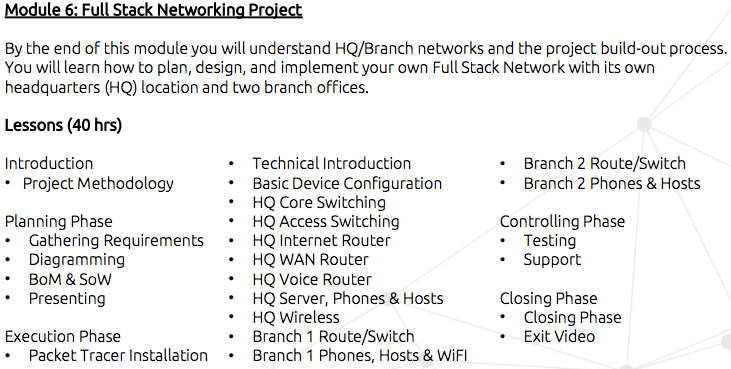 By this point, you'd have finished the online portion of the training, and you'll have the option of attending a 5-day in-person hands-on experience bootcamp in downtown San Jose, which is module 7, where you will spend 98% of the time working on real world equipment and leveling up your skill set.
On day 5, you will get a free shot at the "do it to prove it" Full Stack Network Associate (FSNA) Certification exam, which includes zero written testing. To pass, you must successfully set up and configure a branch network with routing, switching, wireless, voice over IP and security.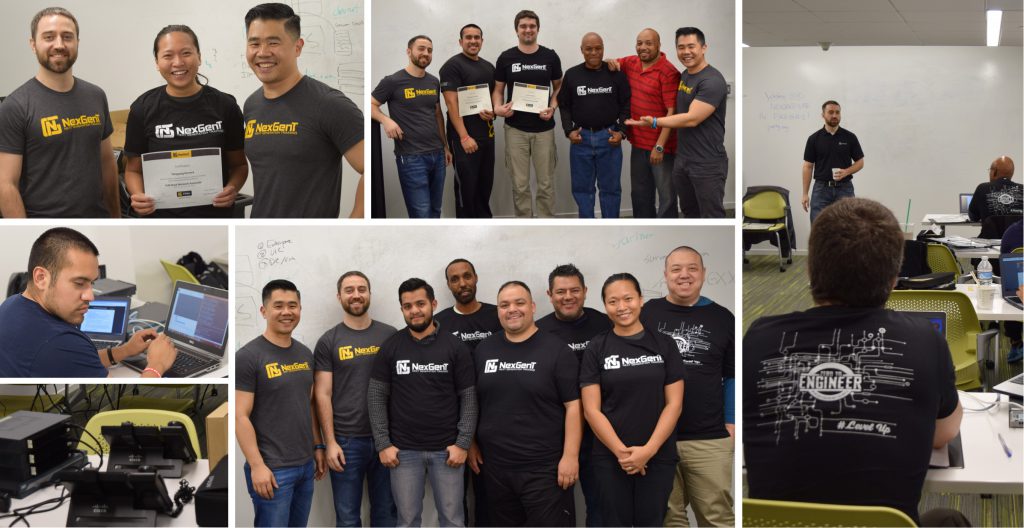 Professors
The Zero to Engineer career blueprint program was created by 2 former Air Force IT instructors, Terry Kim and Jacob Hess, who graduated hundreds of network engineers for the U.S. military, worked as systems engineers for major companies and ran their own IT consulting firm.
At one point, Terry Kim went from being broke and unemployed to becoming a senior network engineer in a short 23 months. He rose to systems engineer positions at Cisco, Arista and Dimension Data (the largest Cisco Gold Partner in the world)
Jacob, on the other hand, worked as a systems engineer at Teklinks, where he supported over 100 different networks, and designed, architected and deployed IT solutions for clients all over the USA.
Cost and Time
Terry and Jacob created Zero to Engineer with the goal of inspiring and empowering the next generation of IT engineers, and to provide affordable job-ready education for anyone.
When you enroll in the Zero to Engineer program you get lifetime access to the online portion of the training (including 3 one on one mentor sessions with world-class engineers) for just $12,000. And, if you also want to attend a 5-day hands-on experience boot camp and get FSNA certified, the cost would be a mere $15,000—a tiny fraction of what most college degrees cost!
And I haven't even told you about all the free bonuses that you'll get on top of this.
But that's not all, Terry and Jacob are so committed to making a big impact, that they offer payment plans to fit all budgets and scenarios, and significant discounts to certain people. 
In fact, many Zero to Engineer students end up paying for the program with money that they get from a promotion they receive shorty after completing the program.
It doesn't get any better than that, does it?
The Bottom Line
You can keep pretending that the picture painted by the higher education industry—the one that tells you that you need years of study and general education requirements to be successful—isn't a big fat lie.
Or…
You can break free from the system, take charge of your future and set off on a path to professional success, without the pain of tens of thousands of dollars of debt and years wasted going through unnecessary courses that don't move you closer to your goals.
Regardless of whether you consider enrolling in Zero to Engineer or not, there's one truth that no one seems to talk about:
In the IT world, there are 2 kinds of people—those who think that degrees and titles indicate the impact that a person can have in an organization…
And those who think that a person's ability, knowledge and relevant hands-on experience are a much better representation of competence.
Which kind are you?
Apply to Zero to Engineer, get all the free bonuses and set off on your path to becoming a rockstar IT engineer.