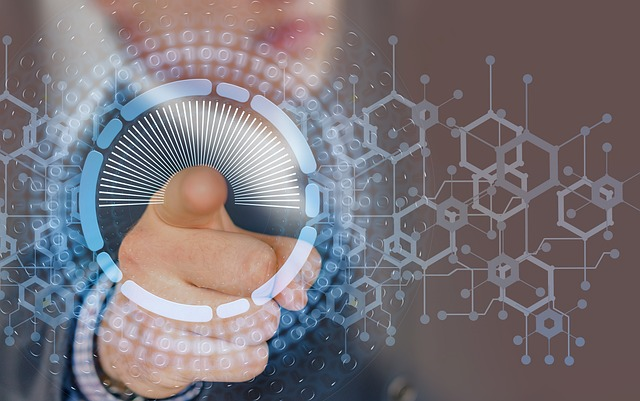 Almost 96% of organizations had users try to contact phishing websites last year, according to Cisco research. The threat of cybersecurity is growing as a result of pandemics and widespread adoption of new technologies. Cryptomining, malware and hacks are just a few types of cyber-attacks that have been committed. Even a big company cannot be completely protected against a cyber attack. As cyber-attacks become more complex each day, the demand for cybersecurity professionals increases.
Cyber security career paths offer a range of opportunities for those looking to make their mark on this rapidly growing field. In this blog post we will explore some popular careers in cybersecurity including network security, software development and even chief information security officers and systems roles. Read on to learn more about these exciting possibilities.
What is Cyber Security?
Cyber security involves protecting networks, systems, and data from malicious attacks or unauthorized access. Cyber security experts must be familiar with technology such as firewalls, encryption methods, authentication systems, malware scanning programs and more to help secure networks, data and systems from malicious attacks or unapproved access. Professionals in the cyber security field strive to safeguard organizations from malicious attacks and unauthorized access to cybersecurity infrastructure by proactively assessing network vulnerabilities and implementing preventive measures.
Is cybersecurity a good career path?
Yes, a cybersecurity specialist is a great career path. Cybersecurity offers job stability and the potential for lucrative salaries, in addition to chances to work with cutting-edge tech. Cybersecurity specialists play a crucial role in protecting companies from cyber dangers and attacks, making it an exciting and fulfilling profession. With the ever increasing need for cybersecurity professionals, there will be plenty of opportunities to advance your cybersecurity career paths over time too.
Cybersecurity is a rapidly growing field that offers exciting and rewarding career paths. Organizations are recognizing the necessity of having specialized personnel to safeguard their info and networks from malicious activities, leading to an increased demand for cybersecurity professionals. Cybersecurity jobs offer competitive salaries, diverse job opportunities, and the chance to work on cutting-edge technologies. Organizations are increasingly recognizing the need for enhanced information security procedures and measures, resulting in a growing requirement for competent cybersecurity professionals in the foreseeable future.
Benefits Of A Career In Cyber Security:
Professionals working in this field can enjoy competitive salaries along with job stability due to the increasing demand for skilled workers in this area. Additionally they have opportunities to travel abroad or work remotely if desired due the global nature of cyber security threats which need addressing everywhere around the world. Working in cybersecurity also allows individuals contribute towards making society safer from criminals trying exploit vulnerable online resources .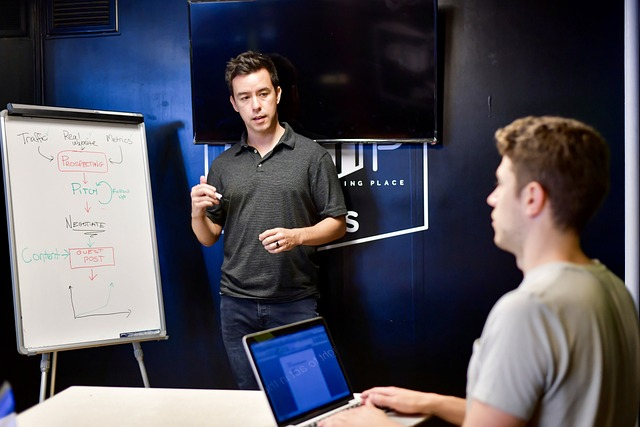 Cyber Security Career Paths Overview
Cybersecurity is an expanding area, offering a variety of job opportunities for IT specialists. This overview provides an introduction to the different types of roles available in cyber security, as well as their benefits, education and training requirements, and salary expectations.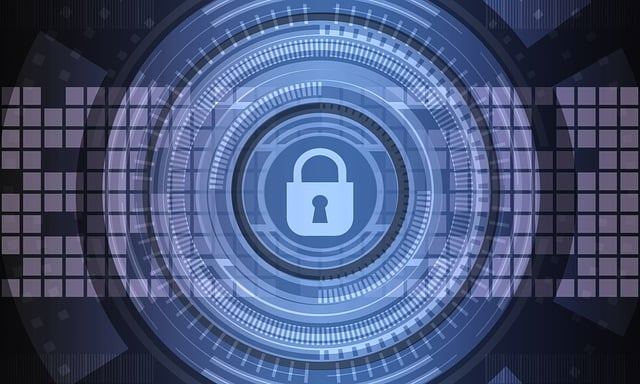 Network Security Careers
Network security is an essential component of any cyber security career path. Professionals in this area are tasked with safeguarding networks and data from unapproved access security breaches, malevolent strikes, and other risks. Network Security Analysts identify potential vulnerabilities in a network system and develop strategies to mitigate them. They also monitor the network for suspicious activity and respond quickly to incidents or breaches. Network Security Analysts must possess a sophisticated understanding of networking protocols, firewalls, encryption technologies, authentication systems and IDS/IPS to effectively identify vulnerabilities in network systems and respond swiftly to incidents or breaches.
Network Architects/Engineers design secure networks that meet organizational requirements while minimizing risk exposure. Network Architects/Engineers must possess an in-depth knowledge of computer hardware components, such as routers and switches, plus software programs like VPNs that provide encryption for data transmissions over public networks. In addition to designing secure architectures for organizations' IT infrastructure, these professionals may also be involved in a security operations center developing policies related to network access management and usage by employees or customers.
Network security jobs can be a great avenue for honing one's knowledge in the realm of cyber defense and sharpening abilities that may be utilized in various fields. Moving on, software development careers in cybersecurity offer even more specialized opportunities for those looking to hone their skillset.
Key Takeaway: As an advanced-level cybersecurity professional with a high IQ, I can summarize the above by saying that network security is a key component of any cybersecurity engineer or cyber security career path; Network Security Analysts identify and mitigate potential vulnerabilities in networks while Network ArchitectsEngineers design secure architectures for organizations' IT infrastructures. Additionally, they develop policies to ensure maximum safety from malicious attacks or unauthorized access.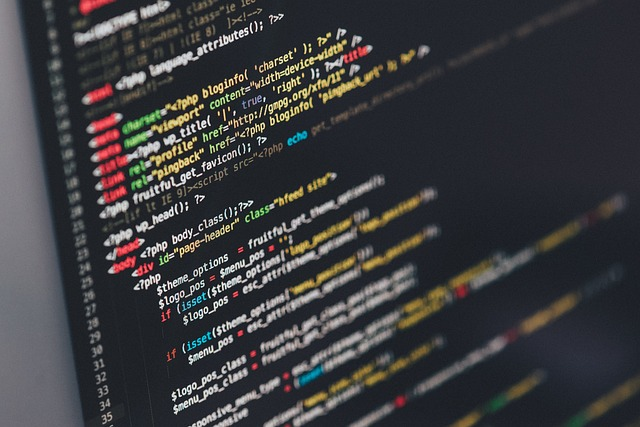 Software Development Careers in Cybersecurity
Software developers and engineers are tasked with creating, testing, deploying, and maintaining software applications that meet user requirements through programming languages such as Java, C++, Python or JavaScript. They need to have strong programming skills in languages such as Java, C++, Python or JavaScript. Additionally they must be able to understand user requirements and develop software that meets those needs. They should also have an understanding of security principles such as authentication methods and encryption algorithms.
Application security engineers are responsible for assessing and remedying potential security vulnerabilities, in web-based applications, requiring expertise in secure coding practices, attack vectors such as SQL injection attacks and XSS, as well as an understanding of application development processes. They should have a deep understanding of application development processes as well as experience with secure coding practices such as input validation and secure session management. Furthermore, familiarity with attack vectors such as SQL injection and XSS is necessary.
Penetration testers (also known as certified ethical hacker or hackers) use specialized toolsets to identify weaknesses in a system's infrastructure before malicious actors can exploit them. This requires an advanced level of technical expertise in areas like network protocols, cryptography algorithms, operating systems internals etc., along with an intimate knowledge of hacking techniques used by attackers so they can be identified quickly during tests. Additionally these professionals must be able to interpret results from vulnerability scans accurately while also having good communication skills so they can explain their findings clearly both verbally and in written form if needed.
Software Development Careers in Cybersecurity offer a wide range of opportunities for those with the technical skills to pursue them. With Information Systems Careers in Cybersecurity, IT professionals can use their knowledge and experience to help protect organizations from cyber threats.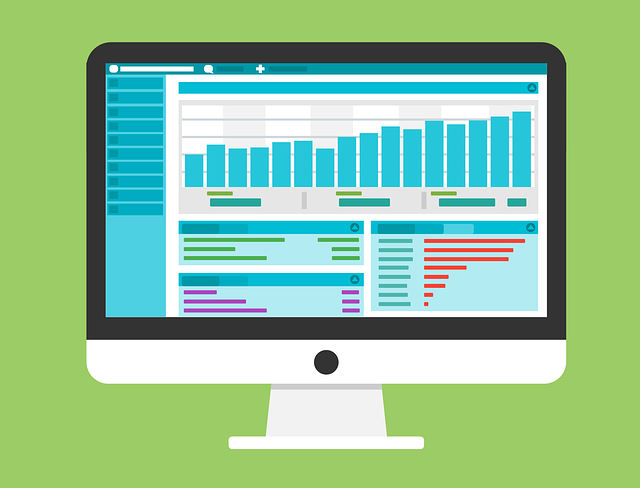 Information Systems Careers in Cybersecurity
An information security analyst or certified information systems auditor is tasked with verifying the accuracy and completeness of a company's data, assessing system logs, auditing security protocols, and examining network traffic for potential threats. They review system logs, audit security controls, and analyze network traffic to identify potential vulnerabilities. To be an information systems auditor, one must possess sharp analytical aptitude and familiarity with programming languages such as SQL or Python. You should also have experience in risk management, auditing procedures, and data analysis techniques.
As an advanced-level professional with a high IQ, I have excellent problem-solving skills and experience in network design principles, TCP/IP server configuration protocols, scripting languages such as PowerShell, operating systems like Windows Server and database administration tools like Oracle Database. Furthermore, my knowledge of these technologies enable me to develop strategies that ensure the security of a company's various computer systems, networks and databases; oversee IT staff members who maintain hardware/software installations; develop new technologies; do security assessments monitor access control; perform backups; configure firewalls; manage user accounts; update antivirus software ; install patches on servers/workstations ; troubleshoot technical issues related to networks or applications ,and test system performance levels against benchmarks set by their organizations' policies / procedures – all while keeping up with the latest trends in cybersecurity.
Key Takeaway: I possess the proficiency and insight to effectively analyze network activity, audit security measures, do security operations set up firewalls, manage security teams, and address technical problems. My capacity for comprehension and understanding affords me the ability to keep up with present-day cyber safety progressions, enabling me to construct successful systems of defense for enterprise networks and databases.
Specific Cyber Security Careers
Cybersecurity is a swiftly advancing domain with numerous job opportunities. Some of the most popular roles include Security Analyst, Network Administrator, Penetration Tester, Security Architect, and Chief Information Security Officer (CISO). Each role requires specialized skills in areas such as network security protocols and encryption methods. Additionally, professionals must stay up to date on the latest threats and vulnerabilities to protect their organizations from malicious actors. With the right training and experience these positions can lead to lucrative careers in cybersecurity.
1. Cybersecurity Analyst
A cybersecurity analyst is responsible for monitoring, detecting, and responding to cyber threats within an organization's network infrastructure. They analyze system logs, identify suspicious activity, create security protocols, and recommend security solutions used to mitigate potential risks.
2. Penetration Testers
Penetration Testers use their expertise in networking protocols and systems architecture to evaluate the effectiveness of penetration testing a network's defenses against malicious attacks. They must have a deep understanding of networking protocols and systems architecture in order to effectively test a network's defenses against malicious attacks.
3. Security Architect
Security architects design secure networks from the ground up that can withstand sophisticated cyber-attacks while also providing efficient user access control mechanisms tailored specifically for their environment needs and security concerns . Their expertise includes knowledge of firewalls , encryption technologies , authentication methods , intrusion detection/prevention systems (IDS/IPS) , malware protection tools etc., which they use when designing complex architectures capable of protecting corporate data assets from unauthorized access or manipulation .
4. Incident Responder
Incident responders are responsible for managing incident response to computer security incidents by identifying the root cause(s), mitigating any damage caused by the data security incident itself and restoring normal operations quickly without further disruption or data loss. They must have a good understanding of networking protocols, operating systems and security tools in order to effectively respond to any cyber-attack incidents.
5. Forensics Investigators
Forensics investigators are tasked with gathering digital evidence from computers or other gadgets which may be pertinent to an inquiry into a potential criminal act or security breach. They must possess strong technical skills and knowledge related to computer and digital forensics , such as disk imaging , password cracking techniques , malware analysis etc., which they use when conducting investigations into criminal activities involving the misuse of technology resources.
Other Careers in Cyber Security
Senior Manager of Research Computing
The role combines a strong research and academic relationship with scholarly staff, supervises cyber infrastructure research; leverages big data data; supports customized software, hardware, and workflow; facilitates interaction between researchers and specialists; and provides a strong network of colleagues, colleagues and colleagues. Please view active employment descriptions here.
Manager of Information Security and Systems Operations
Information systems operations managers hold senior leadership roles at management levels. They are able to supervise the operation of a company, especially with respect to data security. The function requires strategic oversight of a company's IT security. The salaries of candidates may vary significantly depending on location, institution types, and many other factors and should never be considered as a benchmark. A specific salary description should have been checked.
Information Security Consultant
Information Security Consultants perform regular audits within departments / teams for whom data is used. The consultant identifies potential vulnerabilities and implements solutions. Typically, these procedures include the use of rules and standards about the types of data that are available to certain employees and the establishment of tiered access to data within a company. Consult an active employment description.
Certified Cyber Security Analyst (CCA)
Cyber Security Analysts are professionals in cyber security that monitor the computer infrastructure and network infrastructure. The course can be used by students wishing to get into work or for professional change. Ideally, you must have good knowledge of computers to learn new skills.
Certified Ethical Hacker (CEH)
Certified ethical hackers (CEH) certificate offers deep insight into ethics hacking processes. This course is designed to show you how an attacker thinks and behaves so you can have an effective way to protect yourself from attacks. The CEH courses are designed to give students information about the vulnerabilities of their systems to prevent an attack. Take a full walk! Master the demand skill now!
Network security engineer
The security engineers responsible for protecting the private networks by establishing, improving and testing network system design and configuration. This team is continuously working on improving the productivity of our networks to protect data from errors and infringement. Work to manage existing risks; this means to remove these risks.
Certified Information Security Manager (CISM)
CISM is an executive-focused certification that promotes international security procedures that gives the individual who manages, layouts, supervises and reviews organizations' data protection practices. Learn how to use the Internet in Cybersecurity Tutorials!
Incident Response Analyst
As their names suggest, incident response analysts can be the first responders to an attack. They'll look for cyber attacks. A further advantage of these measures is their ability to detect threats effectively and contain the threats as required. These positions do not require high cybersecurity credentials but they do require specific competencies in:
Conclusion
In summary, cyber security can provide an exhilarating and profitable venture for those wishing to embark on a career in IT. With a wide range of roles available from network and information security analysts to software development, there is something for everyone in this growing industry. It is essential to be familiar with the various job possibilities so you can make informed choices regarding which route best fits your capabilities and desires. No matter what level of experience you have or where you start off on your journey into a cybersecurity career, with dedication and hard work it's possible to reach success in any one of these rewarding fields.
Start your cyber security career today with NGT Academy's comprehensive training program. Learn the skills you need to become an expert in cybersecurity and get certified for a successful future.