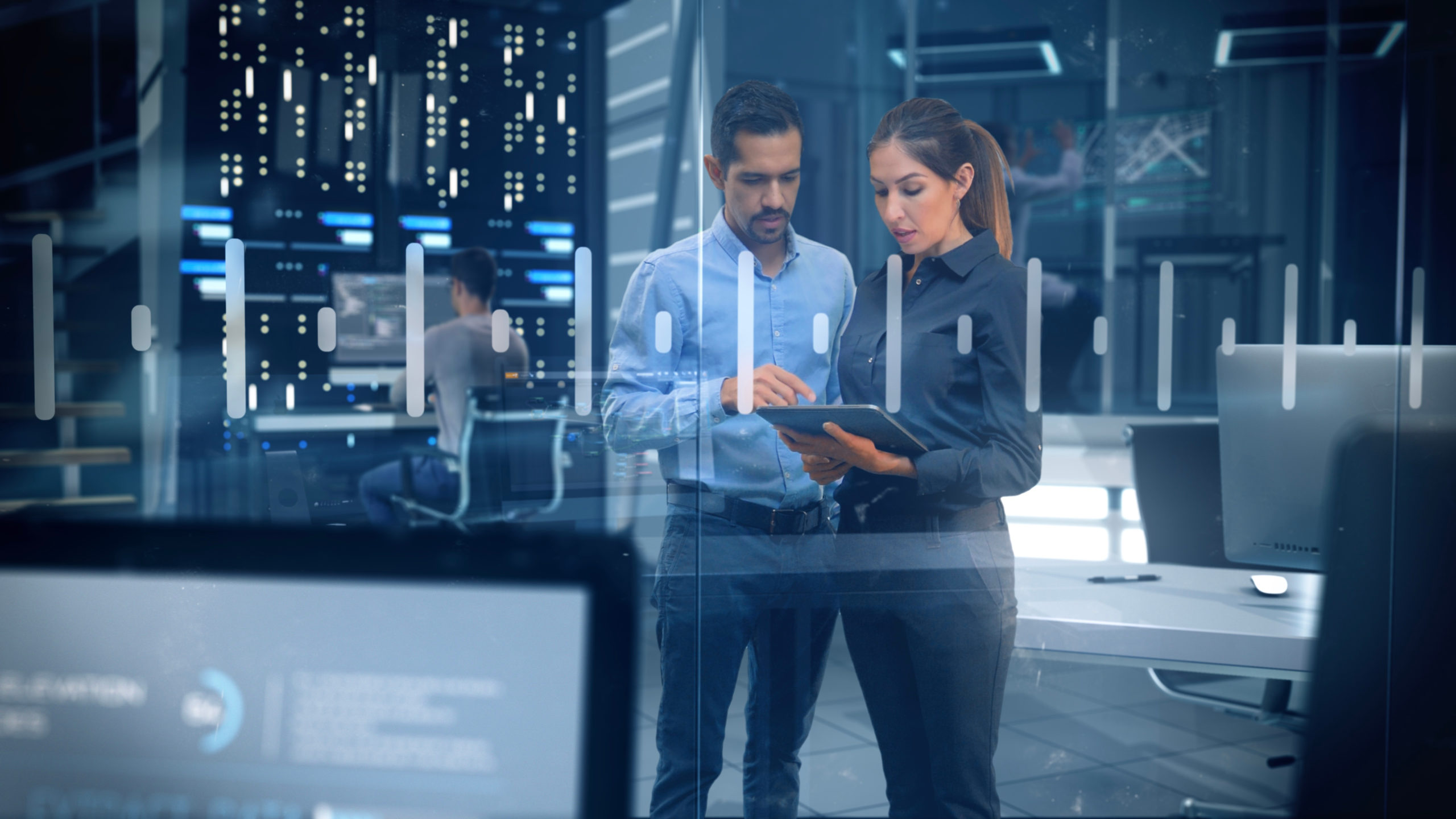 Who is a Network Engineer?
Before exploring the qualifications required to become a Network Engineer, who exactly is a Network Engineer? In today's digital transformation era, network engineering is considered a top-ranking skill-set needed to facilitate business operations. A Network Engineer is an IT professional who oversees a computer network and works with the latest technologies to connect the companies with the outer world. They are responsible for making sure that the company's computer systems and network hardware are running efficiently.
Network concepts are incredibly complicated, especially within vast infrastructures. Therefore, rather than hiring people to focus on each area of IT, companies are increasingly looking for professionals with cross-functional skills. Full-stack network engineers are currently being trained in all areas of IT, including routing, wireless connection, data security, data center operations, automation, cloud, and Voice-over-IP (VoIP) technologies.
The demand for network engineers is steadily increasing as digital innovations continue to multiply. Therefore, many large and medium scale companies are looking for qualified network engineers, and this blog will help you understand how to become a network engineer.
Qualifications Needed For a Network Engineering Career
Let's discuss essential qualifications for becoming a network engineer:
● Solid understanding of networking fundamentals:
To create a solid career path as a Network Engineer, you need to develop networking fundamentals and familiarize yourself with concepts such as client-server operations, network device layouts, IP address mapping, security protocols, etc. Although pursuing a degree is a formal qualification, several other avenues exist for attaining the qualifications required to start a network engineering career.
● Hands-on experience:
Once you have a solid foundation, there is a high percentage of success in your career. After starting your career as an entry-level network engineer, you gain more through the industry. You can get advanced hands-on experience on industry-level projects, including mentorship from experienced professionals.
● Industry certifications:
With hands-on, technical experience, industry certifications are critical tools for highlighting your expertise to a hiring manager seeking to determine your level of knowledge. There are several industry certifications for Network Engineering professionals; however, most organizations recognize Full-Stack Network Associate (FSNA), Cisco Certified Network Associate (CCNA) 200-301, and Microsoft Certified Azure Administrator Associate.
You can differentiate your career from Full-stack network engineer (FSNE) to specialized areas such as cloud computing or network security. After gaining basic industry certifications, you have options to pursue additional qualifications particular to the company. Most of the companies offer vendor-specific certificates as they prefer their employees to get qualified on their existing products.
Many popular certifications focus more on cybersecurity, cloud computing, and network project management as that your project future relies on that. Additionally, you need to update with the latest technologies. That would help to design and develop a robust and secured solution for your client.
● Gain soft skills – last but not least:
Having technical skills for the network would not be enough, same as every career. When focusing on a soft skill-set, you should improve your analytical skills with a continuous problem-solving mindset—being flexible supports you to adapt to any work environment. Additionally, a suitable leadership qualification helps you to overcome any problems, alongside a proper scalable and robust plan.
Network engineering is an exciting, challenging field. But you can't get there on your own. Whether you're looking for an IT certification or want to take a few networking courses, NexGenT training can help you develop networking skills to boost your career. We offer the most comprehensive and up-to-date network training available as the world's largest independent IT training company. With flexible, self-paced, or instructor-led training options, you can access real experts and resources to advance your networking career in no time confidently.