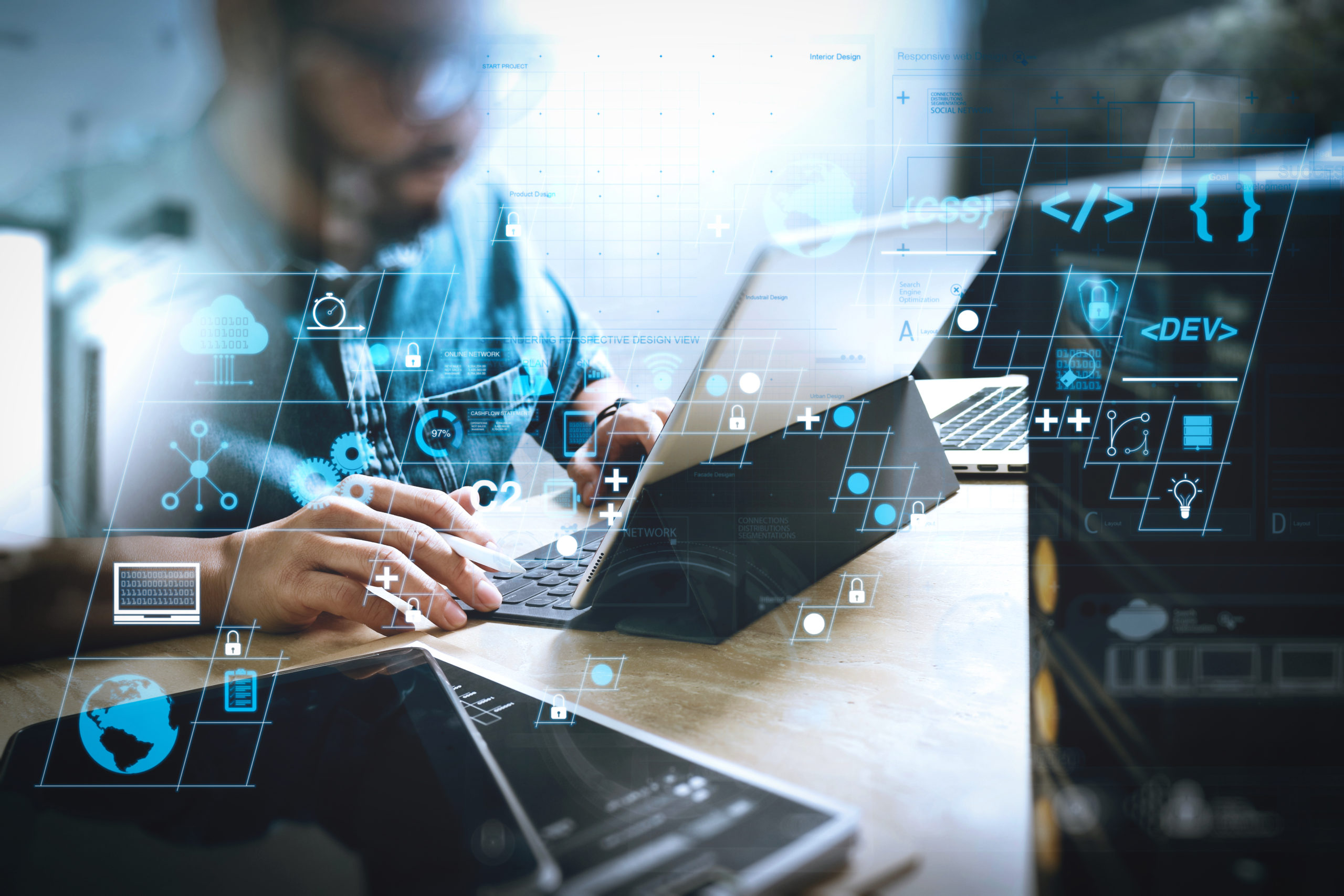 As cyberattacks continue to impact the global business landscape, organizations and governments are aggressively searching for competent individuals within the cybersecurity space to help protect their critical assets. This increase in cyberattacks has caused job openings in the cybersecurity niche to grow three times faster than job openings in the overall IT industry. Therefore, it is not surprising that the cybersecurity industry is booming with job availability for every experience level.
Are you a fresh graduate with a college degree, or have you recently earned a cybersecurity certification and looking to apply your learning practically? Or are you making a career transition and seeking an entry-level cybersecurity job? This blog will help you make an informed decision because it covers a distinctive description of the best entry-level cybersecurity jobs, cybersecurity job functions, and salary expectations.
What is cybersecurity, and why should you care?
Cybersecurity is the branch of Information Technology (IT) responsible for protecting sensitive systems and data, such as passwords, financial information, health information, intellectual properties, and other personally identifiable information (PII) from malicious actors.
A data breach, for example, can expose sensitive information related to people and organizations; data breaches often lead to enormous financial losses and reputational damages that cause bankruptcy and relentless embarrassment. Therefore, cybersecurity assures the confidentiality, integrity, availability, and privacy of critical assets for competitive advantages.
What are the best entry-level cybersecurity jobs?
The cybersecurity sector is rapidly growing, and it provides high-paying job opportunities. Every organization needs to protect itself from malicious threat actors, be it internal or external threats. To properly implement detective, preventive, and corrective security controls, it is essential to set up a team of experienced cybersecurity professionals.
Many organizations often require 2-3 years of related experience before granting an interview when hiring cybersecurity professionals. So what are some best entry-level cybersecurity jobs? Below are examples of entry-level cybersecurity jobs you can apply to as a newly-minted professional:
Information Security Analyst
As the U.S. Bureau of Labor Statistics tracks information and security analyst titles, it is the most common entry-level job for cybersecurity. The Information and security analyst is responsible for system and network security analysis. They monitor computer networks for security breaches and issues. Further, they use the collected data to design and implement security systems to prevent future cyber attacks. Government agencies, financial services, manufacturing companies, nonprofit companies, and healthcare organizations are top industries for information security analysts. With an average annual salary of $73,031, an information security analyst in the United States lives a comfortable life.
Penetration Tester
A penetration tester is responsible for the identification of existing security issues within an organization's information infrastructure. Pen testers are also referred to as security consultants and are like ethical hackers. Testers actively try to break a company's security controls to evaluate the effectiveness of the company's infrastructure defense systems and identify potential or actual weak spots.
You can also apply for a junior level Pen Tester role to assist Senior Penetration Testers, and further, you will be promoted to senior level. Promotional options available in this field are systems architects and information technology managers. Pen testers are required in every industry that strives to secure the data of their clients. So there are vast opportunities available in this role. With an average annual salary of $86,241, Penetration Testers in the United States live an above-average life.
Computer Incident Responder (CIRT Analyst)
Some of the responsibilities of a computer incident responder include the evaluation of organizational information systems for security risks, threats, and vulnerabilities. In addition, computer incident responders automate security testing processes to help in the detection of specific security events that could disrupt business continuity efforts. Individuals who are interested in pursuing entry-level jobs as CIRT analysts can expect to perform critical security processes in a fast-paced and high-pressure environment because of the dynamic nature of the cyber-threat landscape. Incident responder roles are available across all major sectors, and the average salary for this role is $89,000 per year.
Security Auditor
Security Auditors are responsible for auditing and providing the company with a detailed report of the company's information system. This role requires regular penetration testing, documentation, and communication between various departments and employees. The auditor creates regular reports on the security systems' effectiveness and records the company's computer security controls and measures. Auditors also offer suggestions on how to improve the security system by working with the organization's senior-level employees. Auditors are further promoted to senior roles in security management and architecture. The average salary for this role is $89,876 per year.
Security Engineer
Security engineers are tasked to design, implement, troubleshoot infrastructure devices, and monitor the security measures that have been put in place by their company in order to effectively protect their applications and networks. Security Engineers also engage in the testing and monitoring of the company's systems to ensure that all of the infrastructure's defense is up to date and working correctly. Tech, government, defense, healthcare, and finance are some most common industries requiring security engineers. Security Engineers are further promoted to managerial roles, and the average salary for the security engineer role is $93,704 per year.
Conclusion
Cyber threats are continuously increasing, and every organization requires cybersecurity experts to protect the privacy and integrity of their organization and users. However, as a candidate, it is challenging to get an entry-level job in a field like Cybersecurity as it requires years of experience, but it is not impossible.
The best way to increase your chances of getting selected for an entry-level job in cybersecurity is to make yourself industry-ready and focus on practical learnings. Taking online cybersecurity courses and acquiring industry certifications, such as CompTIA Security+, Certified Information Security Manager (CISM), GIAC Penetration Tester (GPEN), etc., will help you secure a suitable role within the cybersecurity industry. So, begin your learning journey and apply your skills today.