The COVID-19 pandemic has shaken up the U.S. job market, but not every industry has been impacted in the same way. While other sectors such as hospitality and tourism have seen a substantial downturn, the software and tech industries have remained relatively unaffected—thanks in no small part to most employees' ability to work from home. 
According to the career website Dice.com, tech job postings in the first quarter of 2020 actually increased compared to Q1 2019, even accounting for the early effects of the pandemic. That's good news for IT professionals who are looking for a new position right now, but worried about the potentially shaky job market.
The Dice Q1 2020 report also reveals some highly interesting trends about the U.S. tech job market right now. For example, states such as Texas, North Carolina, and Virginia have had surges in tech job posts in the last year—but the annual growth rates are even higher in some states that you wouldn't think of as tech hubs, such as New Hampshire and Rhode Island. The full report is well worth your time to read, so check it out at the link above.
But with all that said, which companies are hiring IT professionals right now? In this article, we'll discuss some of the top companies hiring IT professionals, along with some of the perks and benefits of working for each one.
1. ManTech
ManTech is an IT defense contractor and consulting firm that helps U.S. federal government clients in the domains of cyber security, big data analytics, enterprise IT and systems engineering. According to Glassdoor.com, ManTech is going through a "hiring surge" right now, which is excellent news for IT professionals currently on the market.
In 2019, ManTech was named by Washingtonian Magazine as one of the "50 Great Places to Work" in the Washington D.C. area. In particular, the survey listed ManTech as a "Great Workplace for Veterans"—no surprise, given that almost 50 percent of the company's workforce served in the military.
2. Nokia
Like ManTech, Glassdoor has Nokia listed under its "hiring surge" for employees right now. As a major player in the telecommunications industry, Nokia is well-positioned to profit as 5G networks continue to roll out across the globe.
The good news is that Nokia is also a nice place to work: 84 percent of reviewers say they would recommend working at the company to a friend, and 87 percent approve of CEO Rajeev Suri. Particular highlights in Glassdoor reviews of Nokia include the friendly working culture and flexible working hours.
3. RingCentral
RingCentral calls itself "the leading provider of global enterprise cloud communications and collaboration solutions." The company offers a cloud-based phone system for organizations to help boost users' efficiency and productivity.
San Francisco Business Times and the Silicon Valley Business Journal have recently named RingCentral one of the "2020 Bay Area Best Places to Work," based on traits such as work culture, management practices, and employee practices. The company also offers perks such as free breakfast and lunch, a company gym, and team-building exercises through athletics and volunteering.
4. TEKsystems
TEKsystems is an IT service management company that offers a wide variety of IT specialties. The company supplies IT staff to clients, helping them resolve their most pressing and challenging problems. The suite of TEKsystems services includes:
Data analytics & insights

Enterprise software applications

Cyber risk & security

DevOps & automation

Cloud enablement
The benefits for TEKsystem employees are highly competitive, including:
Blue Cross Blue Shield PPO, including 100 percent coverage for wellness visits

Parental and military leave

20 days of vacation and 6 company holidays 

Financial perks such as 401(k) plans, profit-sharing plans, and tuition reimbursement
5. Citi
Citi is one of the world's largest providers of consumer financial services, including bank accounts, credit cards, and mortgages. With millions of customers and offices in 160 countries, Citi's IT infrastructure is mission-critical—now more than ever, as so much of the business world has migrated online.
Along with healthcare and 401(k) plans, Citi has been supportive of its workforce in the wake of the COVID-19 pandemic. For example, the company announced that it would be giving $1,000 bonuses to employees who made less than $60,000, as well as letting workers take sick leave without needing to use their paid time off.
6. FedEx
FedEx is one of the world's biggest delivery services companies. The COVID-19 pandemic has shaken up FedEx's business in a good way: the company has hired thousands of drivers as online orders surge, and announced a new technology partnership with Microsoft in May to help get better business analytics and insights.
IT jobs are an essential part of FedEx's worldwide logistics chain. Fortune magazine ranked FedEx as one of the top 100 companies to work for in 2019, citing the company's extensive charitable work and help delivering food, supplies, and medicine to communities affected by natural disasters.
7. Costco
Costco is a wholesale retailer that operates hundreds of members-only warehouses across the U.S. and the world. As of 2020, Costco is the world's second-largest retailer, behind only Walmart, and the 14th-largest U.S. corporation by revenue.
The company's IT jobs are located at the corporate headquarters of Issaquah, Washington. Employee benefits include free membership to Costco stores and much more: in 2018, Indeed.com ranked Costco #1 on the list of best companies for compensation and benefits.
8. Amazon
Amazon is a multinational technology company that focuses on e-commerce, cloud computing, digital streaming, and artificial intelligence. It is included in the Big Four technology companies, along with Google, Apple, and Microsoft.
Amazon is on a major hiring spree right now as their business has shot up during shelter in place. Benefits depend on both role and location but typically include a retirement plan, health insurance, employee assistance program, paid time off, and discounted products. They also encourage growth for all employees and even have a program called Career Choice which will pre-pay up to 95% of tuition fees for schooling in high demand fields for employees looking to level up.
9. Walmart
Walmart is another company giant that is on a hiring spree. Although the majority of their positions are retail and warehousing, they also have many IT positions available. At the time of this writing, the listings for information technology related positions exceed 5000! Since the pandemic began, they have added over 150,000 people to their workforce and positions continue to be open and added. 
Walmart does offer the common 401k, health insurance, employee discount, educational grants, stock, PTO, advancement and more. Benefits are dependent upon role and location but it is clear that Walmart cares for their employees.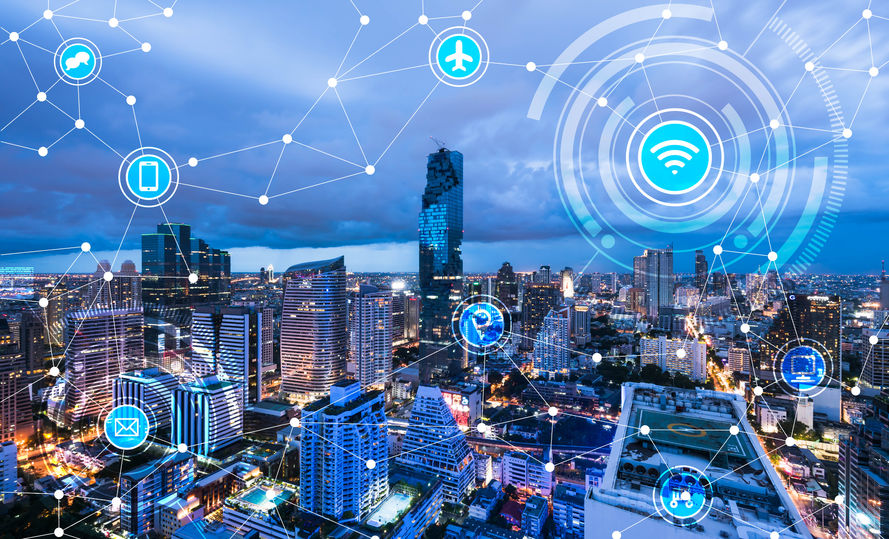 The companies listed above are all great places to work for—and even better, they're currently searching for new IT employees. Think you can make the cut? Check out their career websites and start sending those resumes.
If you're looking to kickstart your career as an IT professional, we can help with that too. NexGenT offers hands-on, military-grade education programs in network engineering and cyber security, without the need for previous IT experience or degree. We'll prepare you for the IT job market with our real-world skills training curriculum, during which you'll gain industry awards and benefit from mentorship from industry professionals.