There are great opportunities, even in a crisis
With the outbreak of the Corona Virus forcing nearly 13% of the US population out of work through furloughs and layoffs, many are in a panic to find new jobs. While the announcement of millions of jobs lost is troubling, there is still hope in landing a stable IT job.
Because many IT roles can be done remotely, and their work is essential in keeping businesses digitally functioning and safe, there are still great hiring efforts for IT professionals. So, how do you find an IT job during a pandemic? 
Work your network
With all of the amazing job boards and tech tools for job seekers, networking is still the most efficient way to score an interview. Don't keep your job search a secret. Let your network know that you are looking for an IT job and the type of industry you were interested in. 
While networking digitally, LinkedIn is an excellent tool to check in with your network and ask about positions that may be available. Also, consider community groups or IT forums on sites like Reddit, Facebook groups and even public Slack Channels. 
In community groups, you will be in forums with professionals with a similar skill set to troubleshoot ideas, fine-tune your skills and talk shop. They're also a great resource to find out about opportunities and to talk about your job search. In many IT Forums, they often have a "jobs"thread where they will post about job openings and let job-seeking group members ask for help on their career search.
Get your resume in shape
A hiring manager or recruiter spends on average just 6 seconds looking at a resume before they decide to read on or reject a resume. Even if you have excellent experience and skills, if your resume is lackluster in any way it will get ignored, and with some Application Tracking Systems (ATS) an untailored resume may get rejected. 
To make your resume more appealing, be sure to use job descriptions as your guide. Your resume should contain the requirements and job responsibilities listed on the job description that you possess so that you appear aligned to the position. Words that are used consistently on a job description are likely a "keyword", which is a word that an ATS will scan to put you at the top of the candidate list as a good match. 
A few other quick resume tips:
Lead your resume with a strong skill section.
Keep your resume to 1-2 pages maximum.
Highlight your experience gained through your certifications.
Keep all information relevant to the job you are applying for, but remove anything that does not support your first job.
Connect with IT Recruiters 
A recruiter can be your secret weapon in getting the job you want. You can find recruiters who specialize in placing IT professionals by doing a search of IT recruiting agencies in your area or through doing a LinkedIn search for "IT Recruiter". 
Once you make the connection, keep in mind that Recruiters are currently being bogged down now more than ever so they may not get to you as quickly as you may hope. A Recruiter's #1 goal is to get a position filled, not help candidates find positions, but sometimes your goals can align if you nurture the relationship.
To keep the connection fresh, make sure that you are giving, not just asking for help finding a job. Share one of their job postings within your network or let them know about something industry-related that you think may appeal to them. 
Choose companies in industries that are stable
Right now it's important to stick to industries that are not only stable during these uncertain times but are actually thriving. Currently, the healthcare (and HealthIT) shipping, online learning, grocery, and communication industries are hiring despite the pandemic, along with a good number of technology companies. 
All of these companies need IT professionals to keep them functional online, connected and secure for their end-users and customers.  
Before choosing a company, take a look at how they are handling the COVID19 crisis both for their customers and their employees. Not only will this help you figure out if the company culture is a fit for you, but it's also something that consumers are considering when they make purchases.
Check big (and small) job boards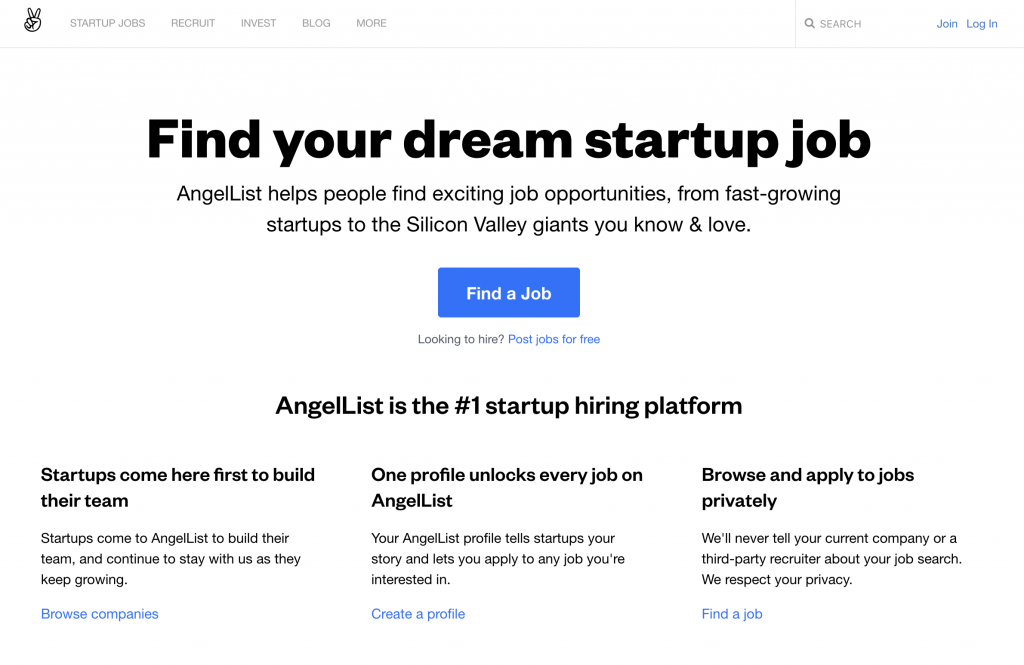 Large job boards like Indeed and Ziprecruiter are great places to have your resume and start your search, but also take a look at smaller, more niche job boards where you'll have fewer candidates to compete with for jobs. 
Check out sites like Angel List, PowertoFly, Remote.io, Flexjobs, and your alumni's (if you have one) job boards. 
If you are not seeing much available in your city, be sure to also check for remote positions as the distance may not be an issue for many IT roles. 
Stay positive
While the job search may seem daunting, there are still plenty of great opportunities out there, especially in IT that are just waiting for you to apply. Don't be afraid to ask for help and always put your best skills forwards. 
Happy hunting!