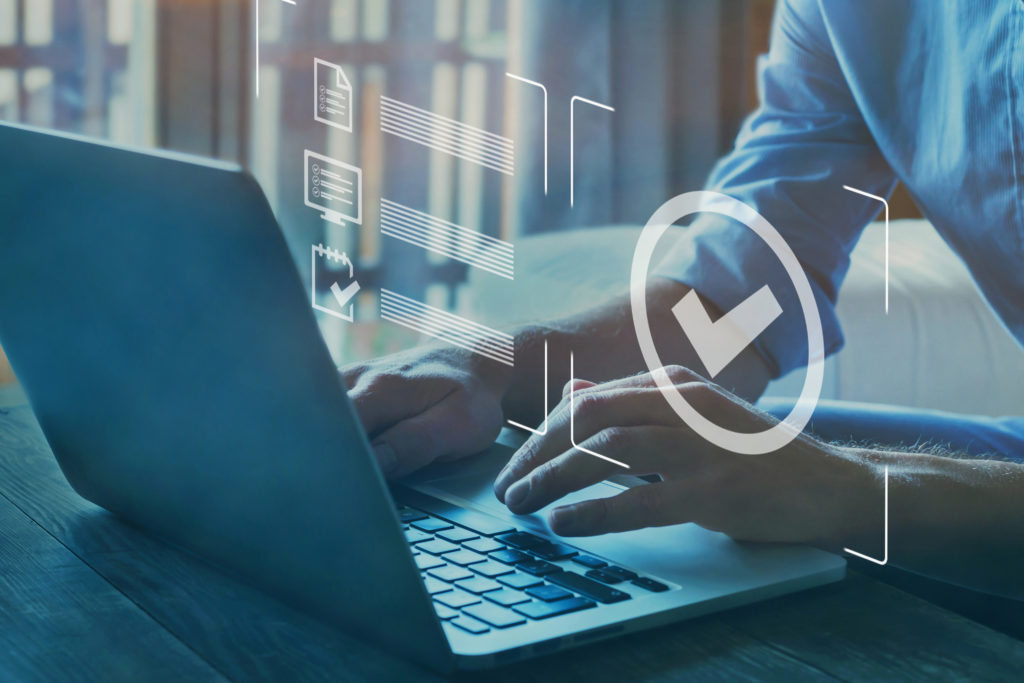 Entry level security certifications are essential to information security professionals who want to be considered for positions in Cyber Security. Determining which certification is best for you can depend on several different variables. Of those, one may consider which certificate is most affordable. Perhaps the recognition of the certification is that determining factor, to ensure that employers understand what the certification is. Even further consideration may be given to which certification path will put you in line for success over the long term. All of these are valid concerns for aspiring information security professionals, and we are here to help you by unpacking which certification is best to get you started in Cyber Security.
CompTIA Security+ (Grade: B)
CompTIA is a vendor neutral certification organization. This means that their certifications are not specific to one model, OS, or hardware. When you think of vendor neutral this is the opposite of Amazon Web Services, Cisco Certified Network Associate, or any Microsoft Certifications. With CompTIA, companies around the globe see a diversified knowledge set that can be applied to many different areas of technology.
The Security+ is an entry level certification for cybersecurity, security administrators, and cloud security professionals. This certification will test you on your ability to mix and match in performance-based questions. Also, this test will have many multiple-choice questions that cover a very broad, but not ultra-deep understanding of security. This includes protocols, security controls, hardware, risk management, and cryptography. Since this certification meets the requirements of the Departments of Defense section 85701, many DOD contractors will have it as an entry requirement for onboarding. The Security+ is widely recognized and for good reason. It is a great certification that will show you have the aptitude to begin your cyber security career.
CompTIA CySA+ (Grade: B)
The CompTIA Cybersecurity Analyst Certification, for a lot of people, is the next step after getting the Security+ Certification. Once you obtain the Security+ you really can pick a direction you want to take your certification path. Many choose to continue with CompTIA and get the CySA+ as the next logical step towards being an analyst in some sort of Security Operations Center (SOC) of sorts. However, the road doesn't need to begin with Security + and the destination doesn't need to be a SOC. With a certification like the CySA+, you do tell employers that this is the career you are aiming for and working at.
This exam is like other CompTIA exams, 2 hours long, with a maximum of 85 questions that are both performance-based and multiple choice. The cost is $370 USD.
If you decide to begin your journey with the CySA+ and not with Security+, you will need to have more experience with tools like SIEM's, HSM's, IDS's/IPS's and threat detection software. There are plenty to choose from, but if you are going to go this route, I recommend finding a stack of tools you like. Master them, and you will be fine. There is no need to try and learn everything out there when you can have a great stack of tools that you use and make you profoundly more competent in than someone who has basic knowledge of 5 or 6 tools.
CompTIA CASP+ (Grade: B) 
The CASP+ is not really a beginner certification. However, if you are looking at security as your career and analyzing which certificates are best for entering the industry, you are more than likely understanding that security itself is not a beginner career. The CompTIA Advanced Security Practitioner (CASP+) is an extremely technical exam, and it is designed for those techies who enjoy the tech more than any management or GRC trajectory. Like the other CompTIA exams, you will get 2 hours and a maximum of 90 questions that are scored in a way that nobody really understands. This exam is pass/fail and cost is $465 USD.
If you have the knowledge set established from a course like the NexGenT Cyber Security Specialist course, you are well on your way towards a lucrative career in Cyber Security and the CompTIA CASP+ may be worth looking at next! If you feel like you may need a couple of years under your belt to really establish the confidence in how to respond to incidents at a high level and generate the technical blueprints for how that response looks, this is totally fine. The CompTIA CASP+ should not be taken lightly and it's not going anywhere anytime soon.
(ISC)² SSCP (Grade: A) 
The International Information System Security Certification Consortium or (ISC)² for short, is an organization that, like CompTIA, is vendor neutral in their certification curriculum and exams. The Systems Security Certified Practitioner (SSCP) certification is a globally recognized certification that will show employers that you have a clear foundational understanding of information security infrastructure, policies, and procedures. Unlike the CompTIA certifications, you must prove that you meet the minimum experience in the field prior to taking the exam. The one year minimum can be waived if you present a bachelors or masters degree in a STEM or cybersecurity major.
The cost for the SSCP is $250 USD. Once you have been registered you will be asked to become a member of ISC² and that will also have a cost associated with it. You will need to make sure that you meet that continued membership obligation to renew your certification. This is like CompTIA and the continued education fees required to maintain certification. The benefit for being a member of ISC² will come to the information security professional who intends to embark on the path of the highly coveted CISSP which is part of ISC² certifications.
NexGenT Cyber Security Associate (Grade: A+) 
Unlike the above-mentioned certifications, NexGenT Cyber Security Associate will give you real-time hands-on training leading up to the certification. This training is an invaluable tool for you as an information security professional. With the training that is provided over the course of 24 weeks, you will become not only familiar with but a competent user of, cyber security systems and technologies. The course will integrate all the areas associated with the above mentioned exams, giving you the confidence to take into the industry day 1 from graduation.
Cost associated with any program that is as comprehensive as NGCSA is going to be significantly lower than other bootcamps of formal degree programs. The application of skills will allow any professional to also go directly into any of the other exams confident that they know and can pass the material. With the other certifications, you are expected to know the material going into the exam, and with such a heavy fee associated with registering for the exams, it's better you do "know" what you are being tested on. Furthermore, eventually you will be going
into an employer and being asked to do a job day in and day out. It is very important that you know physically how to perform the tasks being asked of you and not simply theory.
Conclusion 
The "best" certification to get you started is something that may be considered subjective. There is no one way to do certifications going into cyber security. However, if cost is something that is important to you, then you have been given a clear cost analysis for the entry level security certs
mentioned above and can make your decision accordingly. If you are looking for recognized certificates going into cyber security, you should stick with one of those mentioned in the sections above. If it's important to you to become an actual cyber security professional first, then get certifications, you should focus your attention on NGCSA and the programs that NexGentT offers in order to obtain hands on experience and skills prior to entering the job market.
I hope this information has helped you and wish you good luck on your journey!