Now more than ever, people are seeking opportunities that will allow them to work from home. But even during massive unemployment rates after COVID, there are still excellent remote opportunities for those in tech roles. Want even more good news? Not only are there open positions for those in tech fields across industries, but there are also positions where you can make over 6 figures all while staying in your pajama pants. With many tech positions roles being mostly delivered digitally, the career paths can often work comfortably remotely so long as they have great virtual access to their team.
Now, none of these are entry level positions. These are for an experienced and season IT veteran who is ready to move up in the ranks. However if you are getting your start in IT, already at the Helpdesk, or simply fishing around for what is out there, these are all great position to strive for and add to your goals. Salaries are averaged and will vary state to state as well as company to company.
Here are 7 remote IT careers that make over $100k for you to consider. 
1. Chief Technology Officer
– Salary Average $160-200k
With technology teams working remotely, leading the company's initiatives in innovation and technology belongs to the CTO. The Chief Technology's Officer's largest responsibility is to help the company reach its goals through technology efforts. 
A great CTO is in the know of emerging technologies, can mentor and effectively manage a team, and take the lead on developing new products. They are involved in making decisions on the largest technology projects from choosing a platform, to tech design planning to product architecture layout. They need to be a great leader, well versed in technology, a strong project manager, and an excellent collaborator. 
This is the right position for you if you have a strong background of leadership in technical roles, are abreast of new technologies and can make the hard decisions it takes to innovate and solve complex problems. 
RELATED: 9 COMPANIES HIRING IT PROFESSIONALS
2. Senior Information Security Consultant –
Salary Average $100-150k
In this role, the main responsibility is to manage an organization's network security, mitigate risks, and develop remediation strategies. Day to day this person is responsible for performing risk assessments and working to make sure that the business meets compliance standards. 
A great Senior Information Consultant is well experienced in identifying risks and managing threats when they occur. They should also be very well versed in compliance rules in information technology as laid out by the National Institute of Standards and Technology.
This is a great position for you if you are a strong communicator to those who are technical or nontechnical minded.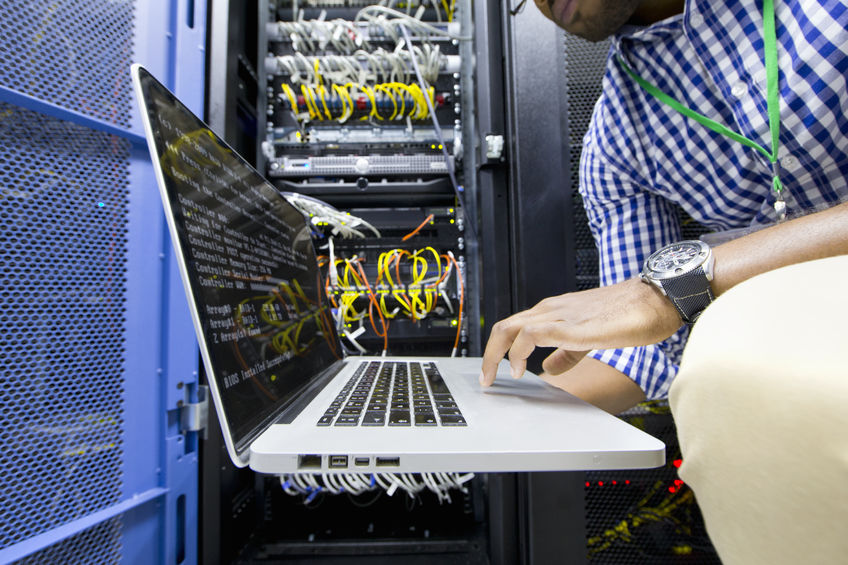 3. Systems Engineer  –
Salary Average
$115-150k
A Systems Engineer is responsible for developing and implementing strategies for managing software and systems. A Systems Engineer builds the blueprints for tech systems and manages the development of that system based on customers' needs and the company's specifications.  
A well regarded Systems Engineer is skilled at computer systems analyst, is able to create hardware, software, and network systems all while having the end-user and business goals in mind. An excellent Systems Architect collaborates well with developers and engineers while they develop custom solutions to reach their end goal. 
This is a great opportunity for you if you are an analytical thinker, are well versed in network, hardware and software solutions, and are a great team leader.
4. Technical Program Manager
– Salary Average $115-150k
Technical Program Managers are the project managers for technical programs that create products and applications. They delegate responsibilities to technical teams and oversee their work to find solutions for any challenges, They are also responsible for tests, code and hardware, and communication with key stakeholders on their progress. 
A top notch Technical Program Manager is not only a great leader and collaborator, but they are also meticulous with their time and money, ensuring that projects are delivered on schedule and under budget.
This is a great position for you if you are highly organized, a strong communicator, and have a strong technical foundation. 
RELATED: EXCLUSIVE INTERVIEW TIPS FROM AN AMAZON CYBERSECURITY SOLUTIONS ARCHITECT
5. Solutions Architect –
Salary Average $120-170k
Where a Systems Architect is responsible for infrastructure and deployment, a Solutions Architect is responsible for the design of applications solutions. They often are asked to make recommendations on the right systems and hardware to deliver the best results internally and for the end user. They also define the best IT strategies to accomplish the business' goals. 
To be the most impactful Solutions Architect, you would need to be a strong leader, excellent at discerning the right technical decisions for the organization, and a strong communicator who can explain these decisions on a macro or micro level.
This may be a good position for you if you are great at identifying ideal outcomes, know the right methods and strategy to achieve goals, and are a strategic thinker. 
6. Senior Network Engineer
– Salary Average $110-140K
A Senior Network Engineer is responsible for collaborating with network architects on the implementation of company networks, managing escalated networking support challenges, installing and configuring networking hardware, and delegating networking tasks to junior network engineers. 
Another large piece of their role is to manage and mentor junior Network Engineers, so it is essential that not only is a Senior Network Engineer someone who is good at delegating, but they are someone who can manage and be advocates for their team, ensuring that the get the best on the job training possible to excel in their own careers. 
This role is for you if you have a strong networking background are an impactful leader, good at collaborating, solving problems, and are effective with implementing network security measures.
7. Chief Information Officer
– Salary range $120-250k+
The buck stops at the Chief Information Officer's door. The CIO is the most senior executive role at an organization for someone who works with computer systems. In this role, they are responsible for setting the objectives for the IT department and developing the strategies to implement those goals. They oversee everything in the IT department and approve the best software and equipment needed to best optimize performance internally and externally. 
CIOs are also responsible for the cost, ensuring that while the best and most secure IT equipment is used, that they also stay within the budget and that they have the right staff to maintain that equipment. A great CIO is easily accessible to their team, is always on the cutting edge of new technologies, and is an effective communicator. 
This role is for you if you are a senior technology leader, you are innovative, a well-recongized leader and subject matter expert and are strong with designing, implementing and overseeing projects 
If you are looking to break into IT, whether you have some background or zero knowledge and are just getting your start, our Zero To Engineer programs are designed to train you on the need-to-know fundamentals. At NexGenT, we train students to have a strong foundation so when they complete their training, they are real-world skills certified and job-ready. Even better, our programs offer zero upfront tuition. If you're ready to make a change in your career and future, apply now.