If you are an IT hiring manager, you probably already know the most common red flags to look out for when hiring a software engineer:
Resumes with too many buzzwords… Lots of short term roles with unexplained gaps… and no portfolio, projects, or sample work to speak of.
These are some serious red flags.
But what about when it comes to hiring a Network Engineer?
Things can get a bit more nuanced, yet it's just as important to know what qualities to avoid, especially considering that IT operations and support roles like Network Engineer and Systems Engineer jobs currently make up some 70% of all IT openings.
Here are 5 red flags to beware of when hiring Network Engineers.
1. A College Degree Alone
We hate to say it, but traditional education is broken. 
Most technical schools provide four years of theoretical knowledge without any real world training. And it isn't just us saying it. CIOs from across industries are complaining that college grads aren't ready for IT work:
"The problem is that universities don't train people to take jobs," says Michael Gabriel, CIO at Home Box Office in New York. "If they were better prepared to hit the ground running, they would be a more effective and lower-cost resource that could compete with offshore talent. They wouldn't hit potential constraints imposed by the time and effort required to get them to be productive."
The result is that most college graduates require months (if not, years) of additional training, which costs you time and money. Look for candidates that emphasize hands-on projects, rather than a network admin degree alone.
2. Memorized Interview Answers
Different corners of the web, such as Indeed or Glassdoor, host the answers to popular interview questions. You want to beware that the questions you ask in an interview don't rely on answers that can be easily regurgitated. Even more so, beware of candidates that seem to have memorized someone else's answers. Some common interview questions for Network Engineers that we've seen on online include:
What resources do you use to stay on top of innovations in the industry?

How have you scaled networks to accommodate an organization's changing needs?

What safeguards do you put in a network design to limit data loss?
These are perfectly fine questions, but Network Engineers will undoubtedly encounter problems while on the job, in which the answers may not be found in an instruction book or resource online. So rather than look for polished answers from the candidates that you are interviewing, look for problem solvers who can think on their feet.
3. Narrow Specialization
Specialization is good, but you need a broad set of skills to build out a functional network. These skills include routing, switching, wireless, VOIP, and beyond. If your candidate has experience with only one or two of these skills, he's going to be unable to complete the whole task or risk making a mistake on the job. Mistakes are costly. So is on-the-job training. Hire candidates that possess a full breadth of skills from the get go.
4. No Soft Skills
It may seem counterintuitive for a technical role, but network engineers will often be interacting with every department in your organization. They're going to need the soft skills that will help them navigate all sorts of personalities. Effective communication, patience, and a high level of conscientiousness are just a handful of soft skills to look for in your next hire.
Screenshot of the soft skills report that NexGenT provides with every candidate referred to an employer.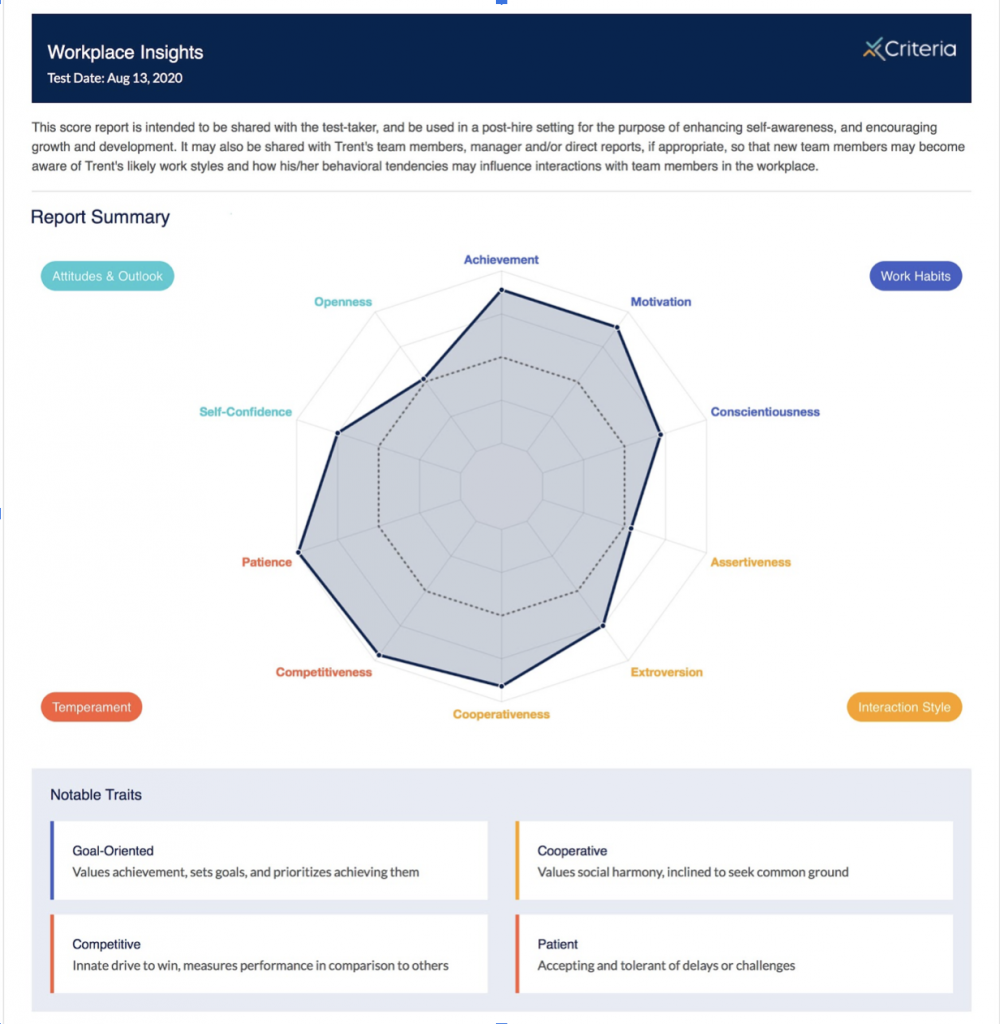 Along with highlighting a candidate's top technical skills, NexGenT shares the soft skills report above with every candidate that we refer to an employer, so that you can better understand a candidate's likely work style and how their behavioral tendencies may influence interactions with other team members.
5. Certifications without Real World Skills
A certification alone does not make a capable engineer. In fact, most certification exam questions and answers are available on "brain dumps" online. You need proof of real world experience that guarantees a mastery of the skills your role requires. How do you know if the certified candidate across the interview desk from you has these skills?
You can't tell from a resume or an IT certification alone.
Skills have to be verified, which is why every NexGenT candidate undergoes a live skills qualification check before they are awarded a Full Stack Network Professional (FSNP). For students to get certified, they have to successfully test and complete real-work skills rather than just answer a few multiple choice questions. 
And the answers to our skills qualification check aren't available online. 
We test for cold hard skills to make sure your candidates can ACTUALLY do the job you need them to do. So you can be assured that when you hire a NexGent certified engineer, you're getting the real deal.
Hiring a Network Engineer? Click here to schedule a call with our Employer Relations team and start interviewing NexGenT certified Network Engineers.