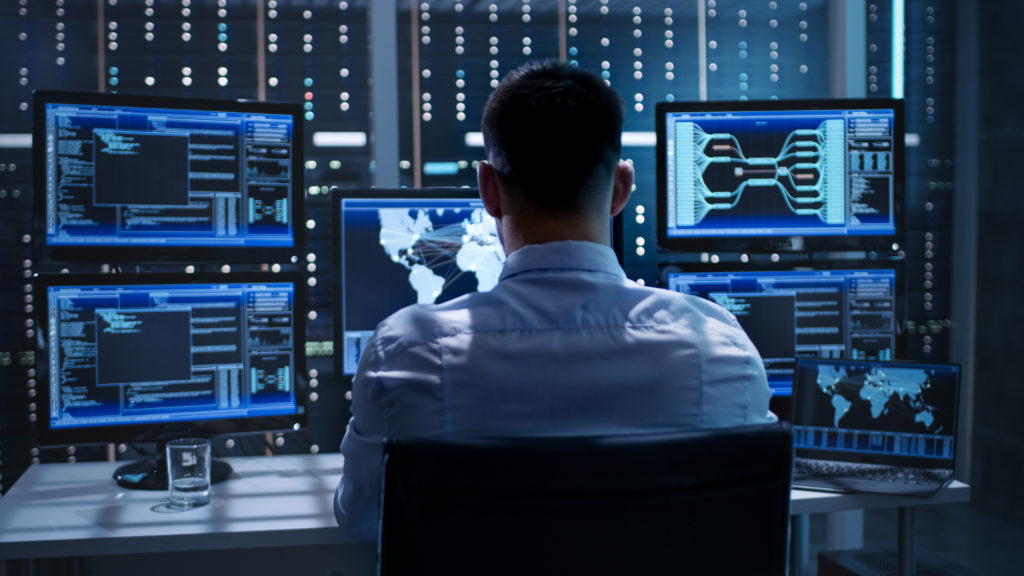 Are you willing to start a career in cybersecurity? According to the Cybersecurity Ventures report, there are almost 3.5 million unfilled cybersecurity jobs in 2021. There is no doubt that cybersecurity is a highly lucrative career, and the industry is growing exponentially. Today, the U.S. loses $100 billion annually due to cybercrime. These cybercriminals target over 594 million victims per year. As cybercrime continues to disrupt critical operations in health, financial services, entertainment, and even the military, the world is projected to experience cybercrime-based losses worth over $200 billion by 2030.
So, you might be wondering, how do I get a job in cybersecurity? The good news is that there is a great demand for cybersecurity experts both in the U.S. and worldwide. This blog will provide valuable information to help you learn how to get a job in the cybersecurity industry.
What is cybersecurity?
Cybersecurity is a branch of Information Technology (IT), which focuses on protecting internet-facing data and systems, including software, hardware, and firmware, from malicious activities. Individuals and organizations often employ this practice to assure the confidentiality, integrity, availability, and privacy of critical assets such as intellectual property, log files, and other personally identifiable information (PII).
A robust cybersecurity posture ensures detective, preventive, and corrective controls to disrupt threats from internal and external sources. Thus, global cybersecurity spending is expected to reach $133.7 billion by 2022.
What skills are required to land a job in the cybersecurity field?
Being a well-rounded individual will define your success in the field of cybersecurity. Cybersecurity roles require strong communication, aptitude, and management skills along with strong technical skills.
If you have a college degree in computer science, Information Technology, or any systems-related major, then kickstarting a cybersecurity journey will be straightforward for you. However, having specific degrees is not mandatory because the digital transformation era provides other avenues to enter the field as a professional.
Apart from college degrees and security certifications, there are other skills required to become a thriving security professional, and they include:
● Analytical and problem-solving attitude: The cybersecurity industry is full of challenges that require innovative solutions to tackle the millions of daily cyberattacks. Therefore, having an analytical outlook helps identify and analyze the challenges to develop solutions aligned to the given computing environment.
● Quick learner: The technological world is transforming rapidly, and new technologies are being introduced frequently. Being a quick learner will help you in understanding their work and ensuring their security.
● Communication: You will need to communicate with your team to discuss the problem and explain various essential aspects. So you should have strong communication skills to be a great team player.
● Programming skills: Although it is unnecessary to have prior experience in programming, some previous experience with programming languages, such as Python and JAVA, helps create a lucrative path for you within the cybersecurity industry.
● Network architecture: Hackers attack an entire network most of the time to hack the system, so you must be well aware of computer networking.
● Operating System (preferably Linux and Windows) configuration: Linux and Windows operating systems (OS) are two of the most popular OSs to host cybersecurity operational processes. In addition, these specific OSs allow for more security customization options.
How to get started in cybersecurity
Now we know that cybersecurity is a lucrative career comprised of high-paying job options. However, you might still be wondering how to break into the industry. Well, we've got you covered. Below is a brief list of steps to help you in preparation for a career in cybersecurity:
1. Learn and practice programming skills
Learning programming is a significant requirement for cybersecurity. You can learn any scripting language and practice it daily to enhance your skills, such as python, java, or any of your favorite programming languages.
2. Participate in Capture-the-Flag (CTF) games
CTFs are a computer security game where you team up with other participants and work for a computer's security. CTF games can be a good start for your cybersecurity career. There are many CTF game platforms available online to practice your security skills by playing games and solving minor problems. There are many CTF game platforms available online to test your security skills by playing games and solving challenges.
3. Take online courses and industry certifications
The traditional route for exploring the cybersecurity industry is usually costly and time-consuming, as it typically involves a 2-4 year college degree. However, individuals who cannot attain a college degree can still leverage instructor-led online courses and industry certifications as tools to break into the cybersecurity industry. Therefore, entry-level industry certifications, such as CompTIA security+, help build credibility and create employment and career advancement opportunities.
4. Be confident and apply for entry-level jobs
You do not need to be highly superior to get a job in cybersecurity. So believe in yourself and your learning and apply for entry-level jobs; this will help you get professional and practical exposure to the IT security arena.
Jobs and salary projections in the cybersecurity field
As companies and governments try to understand the evolving cyber-threat landscape, the demand for skilled cybersecurity professionals is continuously increasing. Therefore, the cybersecurity industry is littered with diverse roles and job requirements associated with some of the highest-paying positions in Information Technology.
However, individuals looking to explore the cybersecurity field must understand the different jobs available within cybersecurity and the salary expectations for said job. While salary expectations are based on several factors, such as skill level, location, company size, etc., below are examples of cybersecurity roles and their salary projections:
Chief Information Security Officer ($162,037)
Security Architect, IT ($123,687)
Security Manager, IT ($108,464 )
Security Engineer ($90,745)
Information Security Consultant ($85,430)
Security Director ($85,728)
Penetration Tester ($84,605)
Incident Manager ($80,873)
Conclusion
As ransomware attacks continue to plague every industry worldwide, individuals with cybersecurity skills are precious. Every industry in the 21st-century, from corporate organizations to government agencies, is a target for cyberattacks. Thus, cybersecurity has become one of the most highly lucrative careers to pursue.
With the rapid expansion of technology, cybersecurity professionals will always be in demand to help ensure the confidentiality, availability, integrity, and safety of information technology systems that power modern civilization. Therefore, this is the right time to build a career in this field. Starting today, learn and apply the practical skills and processes mentioned in this blog to allow yourself to take advantage of the booming cybersecurity industry.