Jason Benson | People of Zero To Engineer 
Jason Benson was in pain, unsure, and beaten down about his work. Every day was a question of muscling through pain and uncertainties, striving for a way to increase his family's quality of life.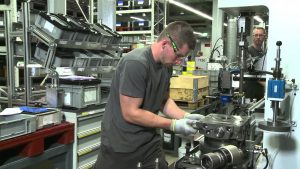 After suffering a back injury—and reinjuring himself multiple times—as an assembly technician, he knew it was time to move on to greener pastures. 
He had always been interested in computers but knew that taking on thousands of dollars in student loan debt at his age and with his family was not an option. He was determined to find a route of education that would actually work for him in all areas, his finances, his schedule, and quality of education. He found the Zero To Engineer program while doing a Google search and it checked all his boxes. He had high hopes that this would be the program to help him reroute his life.
It proved to be so and he never looked back! 
Fast forward to near completion of the end of the program and feeling confident for the Cisco CCNA, he scheduled his exam and all was about to change. 
He passed his CCENT and immediately started applying to every temp agency he could find. He was able to get his foot in the door at Microsoft and prove his value.
During the program, he had to find a balance between caring for his two special needs children, his work, and his studies.With his kids being his biggest motivation for creating a better life, he stayed determined and stuck with it."If you quit, you're right back where you started." says Jason, "If you're going to commit to it, really commit to it."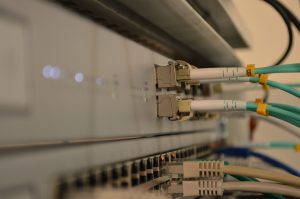 Jason connected greatly with our training strategies. "It can get discouraging, but for me, it's the way they [NexGenT advisors] teach that's the biggest thing." Because of this, he was able to keep a steady pace.
We've all been in that place before — unsure, trapped, desperate for change. That moment where we look up from the haze of everyday routines and realize that it's time to fight for a better existence.
This last year—the infamous 2020—has uprooted many people from normalcy and security. It's during such a time of transition that we look to new paths and new ways of creating better lives for ourselves and our families. 
Even amid COVID-19, Jason's in a place to have extreme growth in his career, and continued participation with the NexGenT community is more than willing to support him as he reaches for his goals of becoming a network engineer.
"Thanks to NexGenT I have found a great job, a good environment that gives me growth potential, and honestly, have been able to grow in my personal life as well with the direction of having a professional goal in mind."
Jason created a better environment for his family and has solid career goals that brighten his quality of life. Through NexGenT's online IT training, he found his next steps.
UPDATE: Since last speaking to Jason, he has continued to drive forward in his career and has now landed a job as an Installation Technician for internet and cable.
For more stories of people changing their career paths from all walks of life, visit Zero To Engineer.
If you're looking for a chance, a path forward, and want to do so without mountains of debt, apply to the Zero To Engineer Program today. We'd love to help get you started!