Being stuck in the helpdesk can really suck! All you do is reset passwords, answer basic (stupid?) questions, and turn things on and off.
Sure, it's great if you're just starting out and need to get some experience but, expecting to have a lucrative and fulfilling career in it is delusional.
The truth is, most entry-level positions are pretty much the same in this sense. All you do is spend your time helping with minor issues without getting enough exposure to what really matters.
Now, there might be some exceptions here and there, but if you really want to make it far in the industry, you should treat entry-level positions as a means to an end. They should only be a way for you to break in and start moving up.
However, many people get stuck in entry-level positions for years! They spend their time helping with little things instead of working on stuff that can directly translate into big-time promotions.
If you're serious about moving up in your career, keep this rule of thumb in mind (it applies to entry-level positions): Being in the helpdesk for a year or two is completely normal. Three years is pushing it, but still alright. Nonetheless, if you're entering the fourth year of your career and you're still in a helpdesk environment, you're officially stuck!
You need to move up SOONER rather than later
So much of the IT profession is about self-discipline and self-motivation. Everybody knows this (if you didn't you do now). So if you stay at the helpdesk for too long and then want to move up, chances are hiring managers will question your motivation. They don't want to hire lazy people who expect everything to be handed to them. I mean, would you? Don't take it from me, take it from this guy.
Too many people get stuck in their entry-level positions, and usually, it's due to the same mistake. You see, it is safe to say that if someone made it all the way from zero to an entry-level IT job, he or she probably has a Net+, CCNA or even a college degree. So, unless God himself gifted them with unlimited talent and brainpower, they're likely to be self-disciplined and motivated.  
Here's their mistake  
They start their careers without a plan to move up.
To be fair, it's almost impossible to know what to do to move up if you don't have experience unless you have a great mentor. And yes, it's true that you don't necessarily need a plan to move up –you can get lucky.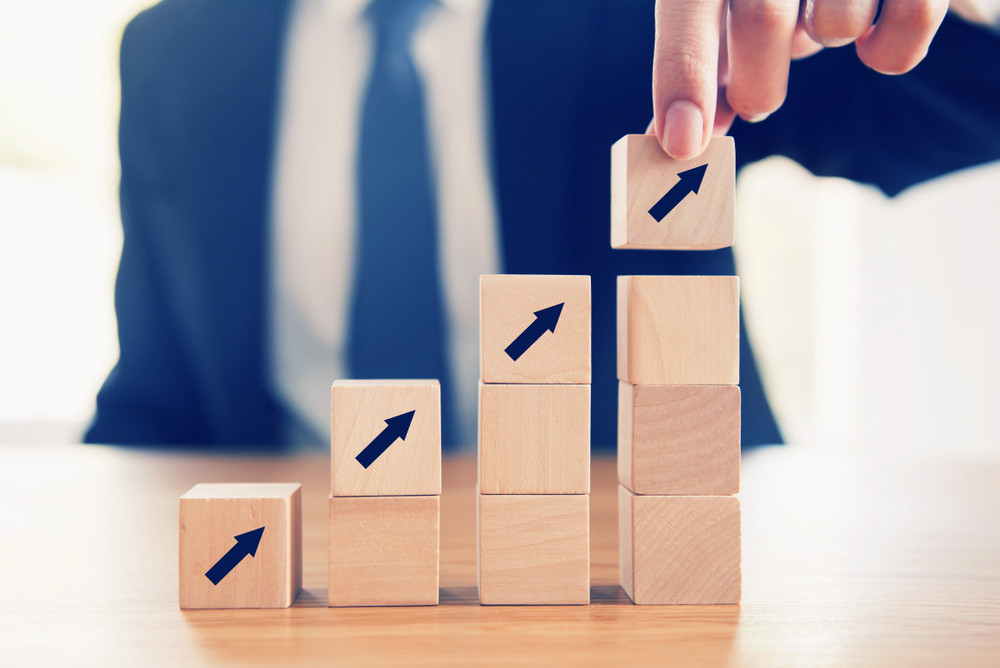 However, when you break into an entry-level role (whether it's the helpdesk or something along the same lines), you need to figure out how to move up ASAP.
Within two years you should expect to go from helpdesk to desktop support and from desktop support to junior administration. This is something anyone can easily do if they know what to focus on.  
All these roles have a lot of churn so there should be plenty of opportunities to move up in your company –no need to get your resume out there yet. Companies always want to hire people they already trust. So if you're already there, just make sure your name is "in" so it can be considered for upcoming openings.
What kind of person are you?
Basically, everyone in IT goes through the helpdesk or a similar entry-level position. However, some people stay stuck in entry-level roles for what seems like a lifetime and others go on to become systems engineers at top tech companies in just a few years.
So which one are you going to be?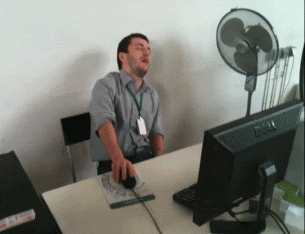 I recently met a guy who was in the helpdesk for 20 years (true story!) Think about that for a second…Stupid question after stupid question on repeat for 7,300 days straight… He is now looking to acquire new skills, get FSNA certified, and move to a higher-up position (I guess it's never too late).
Sure, some people choose to stay in entry-level roles (that's what they claim, but secretly daydream about moving up) for most or all of their careers; nothing wrong with that. But, there are also people who skyrocket through the industry as if they were cruising through outer space.
I also know someone who went from being totally broke to becoming a senior network engineer with a 6-figure salary within 24 months. And guess what? He also started at the helpdesk! That guy went on to become a systems engineer for some of the top tech giants of the world.
Anyway, if you've read this far, you're probably more like the second person. You want to move up the industry and eventually hold a top IT position. You're always looking to get an edge on everybody else, or hunting for the next trend so you can jump on it before everyone else.
So, without further ado,
Avoid Getting Stuck: Here's How
Here's what you need to do to avoid getting stuck in your entry-level role and move up the industry faster than what most people would say is possible.
1. Understand the big picture of the IT industry
As I mentioned before, having a good career plan from the very start is almost impossible unless you understand how the industry works. This can take many years, of course. But here are the basics in a nutshell:
For the most part, the IT industry revolves around four types of businesses: manufacturers, VARs and MSPs, service providers, and customers.
Manufacturer: As the name implies, are those who build the hardware and software (routers, switches, wireless, firewalls, servers etc.). These would be companies like Cisco Systems, Arista Networks, Juniper, and Dell.
VAR (Value Added Reseller): These are smaller businesses that have partnerships with manufacturers to sell and install their products and provide consulting services.
MSP (Managed Services Provider): These businesses are like an outsourced IT department. They take care of customers' computers and network infrastructure for a monthly fee. Sometimes a business may be both a VAR and an MSP.
Service Provider: These are businesses that provide Wide Area Network (WAN) connectivity, internet access, phone service, and other kinds of IT services. AT&T and Comcast are good examples.
Customers: these are businesses that purchase IT hardware, software, consulting, and services from one or all of the other businesses mentioned. Pretty much any business can be a customer (banks, supermarkets, Fortune 500 companies, etc.).
Here's how they work together
The manufacturers build their products in mass quantities. Unless a client is huge (i.e. Walmart or the Department of Defense), they partner with a VAR to sell their products to customers.
VARs sell and install the manufacturer's products for customers, who may or may not need help managing their network. If they do, they can outsource their IT department to an MSP and only keep one or two IT guys in-house.
Service providers provide WAN, Internet connectivity, and other services to customers. Usually, VARs advise customers on which service provider and type of connectivity to use for their specific needs.
Now, let me ask you a question: Where do you think is the best place to work if you're looking to build the best skill set you can imagine?
Here's a hint: if you want to gain a ton of skills and a ton of hands-on experience, you should focus on projects…
The answer is working for a VAR! VARs are constantly engaged in highly technical projects, which can provide you with amazing hands-on experience and new skills. You can also work for a customer and still perform projects, but you won't get as much experience as you would working for a VAR.
If you're at an entry-level role, consider making it a goal to land one of your near future positions at a VAR. Even if you have to take a pay cut initially, the experience you'll get will be well worth it in the near future. 
2. Join an online IT community and leverage it
After you understand the big picture of IT, the next immediate thing to work on is your relationships. Having a good network of friends and colleagues can help in many ways. You can have access to very knowledgeable people who can advise you, increase your chances of landing a higher-paying position, and confidently ask for help anytime you need it.
In a way, being part of a badass community of IT people can be like having a world-class mentor (or many) that can give you their two cents every time you're stepping into unknown waters or need some sort of reassurance.
It can also help you land better-paying jobs. For instance, did you know that before a company posts a job online, they ask for referrals from their current employees? Some companies even go as far as paying people every time they refer a good candidate. If you're active in your community, do you think people will think of you whenever their manager asks them if they know someone?
The best part is that if you're feeling down or maybe even lost, you can get plenty of support. I see it all the time. For instance, someone struggling to prepare for a certification or having a bad time at work can simply share part of their story with their community and be flooded with tons of positive messages. This may seem like a triviality, but having the privilege to rely on a supportive community can make a gigantic difference in your career.
3. Become versed in the full stack of networking technologies
This is hands-down the very best thing a person looking to break into IT — or in the early years of their career — can do. Back in the day networks were very simple. Someone with a cert in routing and switching could become a network engineer and make a great living.
Long story short, this is not the case anymore. Networks are very complex, often involving several technologies and having a ton of devices connected to them. Since traditional IT education focuses on just one area at a time, companies are having to hire someone to manage each area.
As a result, IT teams are growing too large. To save money and time, companies are now looking to hire people who understand the full stack of networking technologies, also known as full-stack network engineers. If you want to jump on this trend early read this article.
Learning the full stack of technologies will also give you a broader perspective on the industry. Not only will you be able to understand how modern networks work, but you'll have the opportunity to get your feet wet in many different areas. This way, when you decide to specialize in one area, you'll know for sure which one you like the most.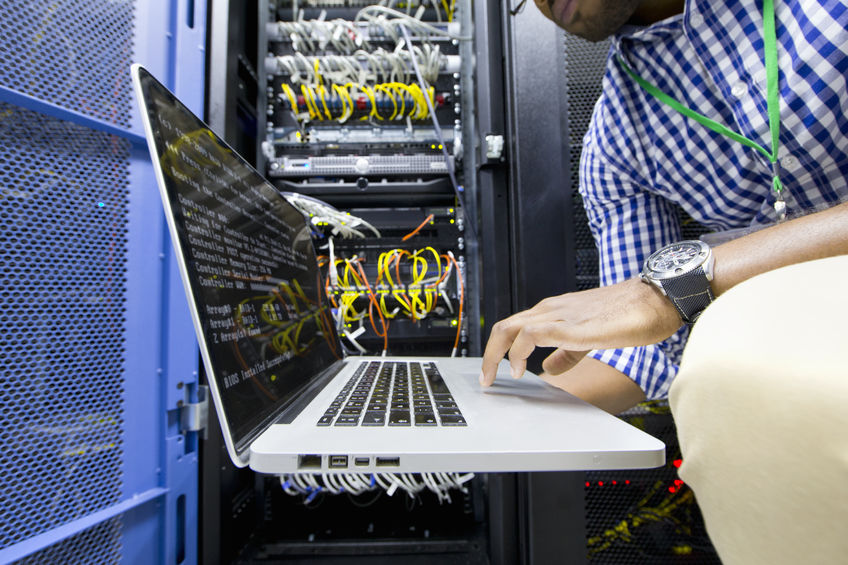 The bottom line is
People struggle to move past their entry-level positions because they don't have a good plan to do so. As a result, they end up spending more than 3 years in a helpdesk environment without getting the experience and skills that lead to the best-paying IT jobs.
To avoid getting stuck in an entry-level position make sure you understand the big picture of the industry, join a community of experienced people so you can build a network and get advice, and learn the full stack of networking technologies to expand your career options. Doing these three things will enable you to move up the ranks much faster than most people even dream of.
You can learn the big picture of the IT industry in detail, join a community of world-class and aspiring engineers, and learn the full stack of networking by going through a program called Zero to Engineer. It is a self-paced online course that gives you access to one on one live mentorship from some of the best engineers in the industry. It will teach you everything from the essentials of networking to carrying out your own full-stack networking project from start to finish. In addition, those who complete the program have the option of getting certified as Full Stack Network Associates in a 5-day boot camp where they will spend 98% of the time working on real-world equipment.
Are you working on moving forward or on getting stuck?
Let me know in the comments, I can help you out.