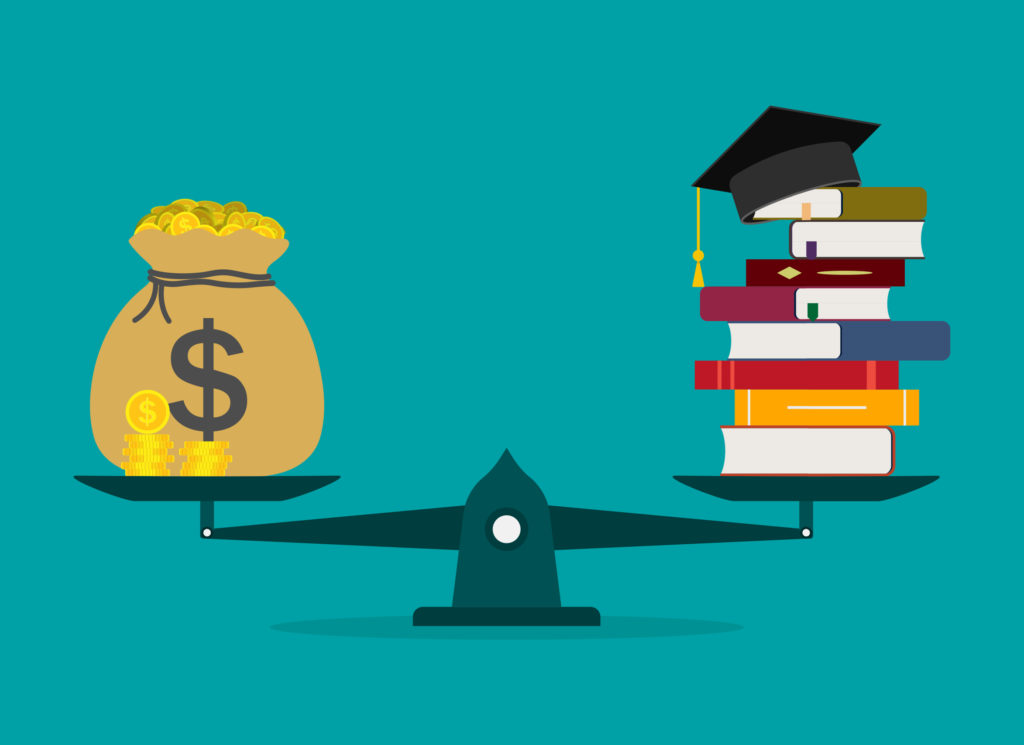 IT skills remain in high demand with the new normal and Industry 4.0, with expanding interests in areas such as machine learning, cybersecurity, and AI capabilities. While the workforce becomes increasingly IT-savvy, these trends may not suggest a rising demand for a college degree.
The digital landscape makes it possible for IT professionals to seek relevant and certified training on the move. Additionally, a growing number of alternate online platforms promote fuss-free learning and application in newfound ways.
However, the challenge lies in selecting a learning platform where trainers are industry-certified to offer quality courses. IT continues to reshape and evolve rapidly, and organizations should choose classes that keep up with the latest developments.
Perhaps most importantly, professional learning platforms may offer practical skills in response to real-world problems through useful toolkits and solutions against modern complexities.
College Degree Do Not Equate to Success
College degrees are known for their high tuition expenses that involve a hefty student loan. Yet, paying for these fees does not entail a cushy job. The Federal Reserve Bank of New York released a report showing a growing uptick in unemployment among recent graduates and underemployment trends (where workers settle for roles lower than their experience and academic level).
Ultimately, the hiring process varies among industries, and trends are essential. Modern employers seek hands-on experiences and soft skills such as critical thinking and problem-solving when it comes down to the IT-sphere.
One issue with college degrees potentially lies in their misalignment with complex real-time developments. Academic course developers may lack the dynamic data and relevant occupational experience to guide students through volatile job markets and the latest industrial demands.
In other words, professional life is not packaged into neat little boxes, easily retrieved and applied – and degree holders may experience a rude awakening when they enter the workforce.
A survey titled Freelancing in America echoed the notion, with 93 percent of freelancers with four-year degrees sharing that skills training was more useful than their degree.
The unemployment situation might worsen in 2021 through the new normal as an uncertain economy looms in the distance. According to the OECD (Organisation for Economic Co-operation and Development), the COVID pandemic triggered one of the worst job crisis since the Great Depression, and unemployment will remain high into 2021.
Under such challenging circumstances, modern learners need a training approach that provides a competitive advantage through job-readiness and practical knowledge. The right learning platform can help promote lifelong learning among the IT workforce regardless of career experience, tailoring curriculum according to in-demand skills and individual capabilities.
Narrowing Down on Specifics
While a college education provides an all-rounded learning experience, it might lack the structure necessary for mastering specifics (i.e., IT specializations). IT involves a vast range of practices shaped by user behaviors and organizational trends, and each optimally conveyed through dedicated guidance from industry experts.
As such, employers may not leap at the opportunity of hiring fresh college graduates who lack the specific skills required to perform in an IT role or be more likely to consider an internship before offering a full-time position. The sentiments seem evident in leading organizations such as Google, Apple, and Facebook, which prioritize industry-related training and similar hands-on experiences.
Similarly, the Federal government has emphasized hiring individuals with needed skills (i.e., IT) based primarily on talent instead of arbitrary academic requirements.
Rather than acquiring a general academic qualification, career-focused IT learning programs can help learners achieve a clear career perspective with actionable goals right from the start by focusing on key IT areas.
That being said, if you are still believing going back to college is your only option, think again. Or if you are young and new to the workforce and your parents are telling you college is the only way to find success in the IT field, think again and do more research into other options. Two fields to look at specializing in that are very actively hiring in 2021 and are more skills-focused roles are cybersecurity and network engineering.
Cybersecurity remains a top IT concern as more organizations migrate to remote digital infrastructures in response to the new normal. IT experts specialized in cybersecurity need to regularly familiarize themselves with industry regulations such as the GDPR and California Data privacy laws while updating their skill sets to anticipate and deter the most sophisticated online threats.
Malicious parties have taken advantage of the pandemic crisis, preying on users' vulnerabilities through elaborate phishing scams and malware attacks. There is an urgent need for IT experts specialized in cybersecurity to safeguard the most precious enterprise and personal data in a widely connected world.
Digital network security face an increasing number of malicious attacks from novel sources with the rise of cloud data storage and IoT. The modern network engineer should apply cutting-edge automated tools and AI capabilities to monitor user activities round-the-clock while cloud-enabling legacy on-premise systems.
IAM (identity access management) and network engineering skills have become in-demand as malicious parties leverage access and privilege vulnerabilities on the cloud via remote devices and applications from unknown locations.
An Alternative to College Degrees
If you are on the hunt for the right path to help you break into IT, NexGenT is a veteran-founded, advanced learning platform specialized in career-centered IT training. We provide online and in-person training for learners of all levels, regardless of experience. At NexGenT, we focus on preparing the most practical curriculum that equips learners with the advanced knowledge and tools necessary to thrive through the new normal and beyond.
While traditional student loans may result in high interest rates and lingering debt, NexGenT prioritizes learning outcomes with ISA (Income Share Agreement) arrangements. Essentially, NexGenT covers all education fees through ISA so learners can train and improve their careers with peace of mind. You only start paying off your expenses when your career takes flight – with no frills and zero interest.
Each NexGenT course undergoes regular quality assessments by seasoned IT professionals with decades of experience. We customize lessons to meet the shifting markets' ever-changing movements through real-world skills and in-demand knowledge to supercharge your professional performance.
Join NexGenT today to land your dream IT role with the relevant skills and without the financial woes. We prepare you to take your job readiness to the next level.