An Income Share Agreement, commonly referred to as an ISA, is an innovative solution to afford education and ensure you are getting a return on your investment as a student.
Essentially, you pay back tuition for school only when you are making over $40,000 a year. Once you are making over that amount, you will begin to pay tuition back at a rate of 10% of your income. Once you make 48 payments or reach the payment cap ($25,000), you will have completed the terms of the ISA agreement. Different from a conventional student loan, the Income Sharing Agreement also comes with a guarantee. If you do not reach the minimum salary threshold after 3 years, the contract is void, even if you have paid $0!
NexGenT will invest in your education upfront, and you agree to pay us back once you can afford it.
NexGenT covers your training and tuition costs until you're making at least $40,000/year.
This allows us to focus on providing you state-of-the-art education to focus on your career.
Land your dream job
Our career services team has a proven track of helping students get jobs. For as long as you have an NexGenT ISA, you'll work closely with a dedicated career services team on building a robust employer pipeline, resume review, interview prep, and salary negotiation. We don't just want you to graduate, we want to get you your dream job!
Start paying back tuition
Once you're making at least the minimum income threshold ($3,333.34 gross income per month, equivalent to $40,000/year), your monthly payments will be equal to 10% of your gross monthly income until you reach the ISA payment cap or have made 48 payments.
Your ISA is over when
one of these things happen: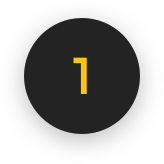 You've made 48 payments at 10% of your income.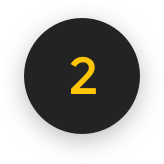 You've reached the payment cap for your program. For NexGenT's Full-Stack Network Engineer Program and Cyber Security Program, the payment cap is at $25,000.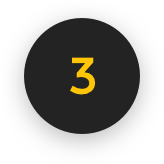 It's been 7 years since you graduated, even if you've paid nothing.
*The income share agreement has no interest. The payback amount is a flat percentage of 10% of your income that goes away once you've reached the deferred amount, or seven years has passed since you graduated.
Estimate your payments based on your salary
Let's look at
the numbers
The ISA only kicks in once you're making at least $40k.
You'll pay back 10% of your income for 48 months or until you have reached the payment cap.
The ISA is capped. You'll never pay more than $25,000 for the Full-Stack Network Engineer or Cyber Security Program no matter how high your salary.
If you have to stop working, your ISA pauses. There's no interest.
Your ISA expires after 7 years, even if you've paid nothing.
You can choose to pay $12,500 upfront for NexGenT's Full-Stack Network Engineer or Cyber Security Program instead of doing an ISA.
ISAs allow us to focus on providing our students quality training and education. NexGenT only makes money if you land a job*, and if not – we make nothing. And once you complete your payment period or reach the tuition cap, you are 100% free from any financial obligation to us.
ISA is currently only available for people in the US
* If you currently have a job with USD $40,000 or higher in annual salary, your ISA payments will kick in after you finish our program.