FULL STACK
NETWORK ENGINEER
Launch your career in network engineering in just 24 weeks.

Become a job-ready, 3X certified network engineer and gain the hands-on project level experience you need to advance your career!

No previous IT experience or degree required.  
Your career in I.T. starts here.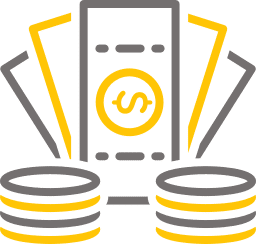 $72,362
Average Salary
Source: glassdoor.com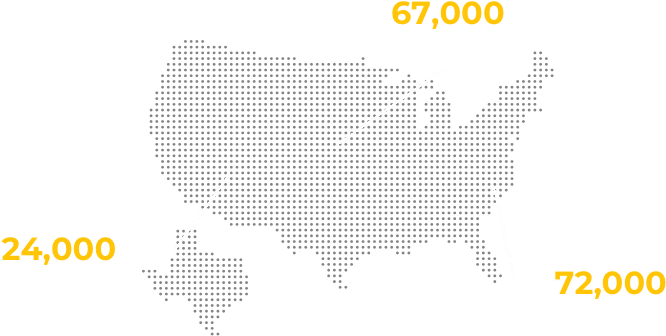 383,000
jobs in USA in 2020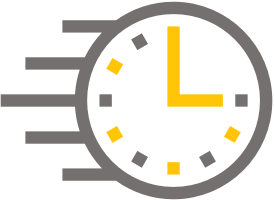 480 HOURS
Real World Skills Training
WHAT YOU'LL GET
Program Highlights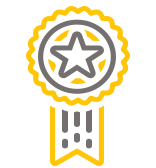 Military-grade Instruction
You'll be taught by instructors who have built out their own entire network architectures at billion-dollar companies and have also trained thousands of personnel in the Air Force to eventually build out their own networks at Fortune 500 companies.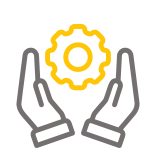 Hands-on technical education
Get exposure to every aspect of networking and be equipped with the knowledge and tools necessary to accelerate your IT career in just 24 weeks. Gain the necessary hands-on experience to land a job through our real-world skills training curriculum. You'll complete 3 networking projects over the duration of the course to build your professional portfolio.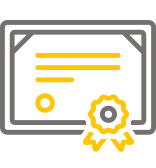 Industry certifications
Gain multiple certifications including the CCNA, Network+, and more. Graduates also receive NexGenT's full-stack networking associate (FSNA) and full-stack network professional (FSNP) certifications.
Virtual mentorship from top network engineers
Get access to experienced network engineers working at companies like Cisco, Amazon, Google and more willing to invest in you to launch or accelerate your career.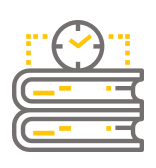 Flexible learning
Whether you're working full-time or part-time, you can take live video classes in a virtual classroom with your instructors and fellow learners.
Robust career services
Our career services team will mentor you through an effective job search. Know more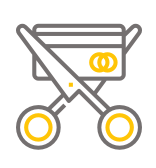 No loans or debt. No upfront costs.
Our ultimate goal is to help you level-up in the networking industry no matter where you're at in life. We cover your tuition upfront until you are in a job paying you USD $40,000 or higher in annual salary*. This makes our program more accessible and only allow the most determined and passionate applicants to be accepted. We only get paid when you land a job.
* If you currently have a job with USD $40,000 or higher in annual salary, your ISA payments will kick in after you finish our program.
BASIC TRAINING
Build Network Engineering Foundations
Network Engineer
Plan out a path in Network Engineering, and learn the skills needed to become job-ready! To begin, you will dissect the IT Industry, learn the available career options and build your career plan. You will then be guided through the most important foundational concepts and technical skills necessary to get started with full stack networking. Get ready to skyrocket through the IT Industry and become a rockstar engineer!
Full-Stack Network Associate (FSNA)
FSNE Basic Training students will configure and deploy a LAN with routing, switching, wireless, Voice over IP, and Security. Students lab configuration skills are checked to verify real-world skills. After passing the written exam and real-world skills check students are awarded the Full Stack Network Associate Basic Certification. The goal is to obtain the FSNA Basic certification before moving on the Cisco CCNA studies.
Cisco Certified Network Associate (CCNA) 200-301
The Cisco Certified Network Associate (CCNA) certification is one of the strongest associate-level IT certifications in the world and proves your ability to install, configure, operate and troubleshoot enterprise networks and Cisco IOS. CCNA certified professionals understand the most core and fundamental technologies related to network engineering and are versed in the configuration and installation of Cisco routers and switches in a broad range of IT environments. In this course, students are presented with a series of premium instructional videos and hands-on labs that teach all the knowledge and skills needed to pass the 200-301 CCNA exam, obtain your CCNA certification, and get on your path to becoming a rockstar engineer!
ADVANCED TRAINING
Become Job Ready
Full Stack Networking Project
The Full Stack Networking Project is designed to provide an understanding of a complete HQ/Branch network and the project build-out process. Students will learn how to plan, design, and implement their own Full Stack Network with a headquarters location and two branch offices. This project is performed locally on the student's computer and all configurations are completed using the Cisco Packet Tracer network simulation software. Cisco Packet Tracer is available for free from the Cisco Networking Academy.
Cisco ASA Upgrade Project
This project is based on a very common deployment: installation of a new dedicated firewall in the network. In this case, we need a more advanced internet edge device to provide better site to site VPN capabilities and also telecommuter support with Remote Access VPN.
Co-Located Data Center Project
Another common extension of the network is to add a hot-site for disaster recovery and redundant network services. A Co-located Data Center will provide us redundancy in our infrastructure as well as our storage and server environments in the case of a disaster.
FSNP SQC Preparation Labs
Before performing the live Skills Qualification Check (SQC) to become certified as a Full Stack Network Associate, candidates will be provided with preparation labs and lab guides that will assist with reinforcement of all the concepts and skills that are checked during the live SQC.
FSNP Skills Qualification Check
During these final two weeks, all students are scheduled to perform their live SQC to verify skills. Upon successful completion, the candidate will be awarded the Full Stack Network Professional (FSNP) Certification. The time allotted for the SQC itself is 2 hours. This block of time includes scheduling for all students in the cohort to SQC, get feedback. coaching, and also graduation.
YOUR MENTORS
Guidance and Motivation
The program is created from network engineering veterans who worked at Cisco, Arista Networks, top VARs, and in the U.S. Air Force. The founders have trained over 1000+ engineers for the military and built this curriculum from ground up in order to make you job and mission ready!
Over 40+ years of combined of industry experience have been poured out into our Full-Stack Network Engineering program to take anyone from Zero to Engineer in just 24 weeks.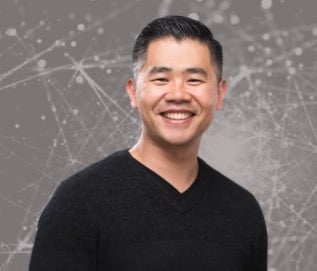 Terry Kim
Founder and CEO of NexGenT – I've worked in the IT industry for 15+ years before starting this company and have been fortunate enough to work for some amazing companies such as Cisco Systems, Arista Networks, and Dimension Data as a Network Architect/Systems Engineer. And my mission is to help you level up in Information Technology!
Jacob Hess
I'm a Network Engineer, Entrepreneur, and Air Force veteran who is passionate about computer networking, education, and high performance teams. I enjoy people, teaching, learning, business, and cutting edge technology.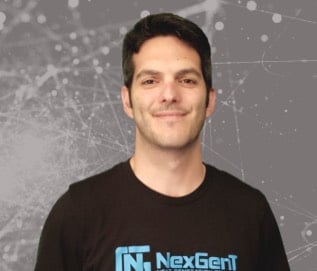 Rob Riker
I'm CCIE #50693 in Routing and Switching, Network Engineer, Instructor and mentor. I have 7 years of real world experience in large scale networking and network architecture. I enjoy helping others reach their best and level-up to become rockstar network engineers. I am passionate about technology and a continuous learner.
Apply to ISA
10% of your gross income until your tuition is paid back with a 7 year cap, but only if you're making at least $3,333/month.
Pay up front
$12,500
No income share agreement.
ADDITIONAL INFORMATION
Frequently Asked
Questions
How much does the program cost?
NexGenT is on a mission to prepare our students for a career in cybersecurity and network engineering. We believe the Income Share Agreement is the best way to help people break into these careers without paying anything up-front. This allows us to focus on getting you results in the lucrative industry in cybersecurity and network engineering.
Under our ISA, you agree to pay back 10% of your gross income for 48 payments as long as you're making $3,333/month ($40,000 annual salary) or higher.
Your ISA obligations will be satisfied if you pay the payment cap or will be wiped out after 7 years of graduating from our program.
The base tuition for NexGenT's Full Stack Network Engineering Program is $12,500 upfront.
Can I pay tuition costs upfront?
Yes, you can. Please contact us at admissions@nexgent.com
Upfront tuition cost is $12,500. You can pay over the phone with a credit card or by check in the mail.
Does NexGenT help me get a job?
Our sole mission is to help prepare you and then aid you in landing your first job.
We have a dedicated career service team that will work with you in accomplishing landing a job in networking or cyber security.
The career service team aids students with professional career coaching, technical and behavioral practice interviews, professional career maps, guidance check-ins, and more!
Our career services team will be accessible to you from years 2-3-4 to help you land a six-figure position quickly.