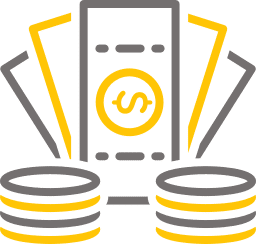 $76,000
Average Salary
Source: glassdoor.com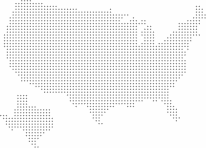 504,316
jobs in USA in 2020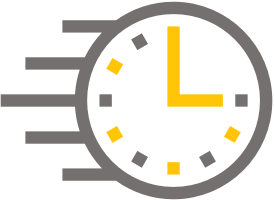 400 Hours
Real World Skills Training
WHAT YOU'LL GET
Obtain real
world training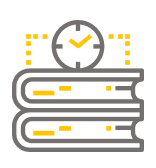 Flexibility
Part time and full time schedules available.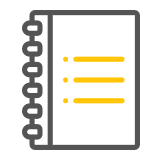 Digital workbooks, quizzes and guides
Comprehensive online materials that include all homework, labs and program guides.
Mentor-led to keep you accountable
This program includes mentor sessions that can be used anytime you need help.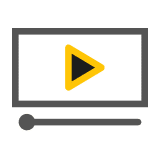 100% Exclusive
All the content was created specifically for Zero to Engineer students.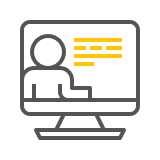 LMS that keeps you accountable
Our custom learning management system delivers online program content and accountability tracking so we can help keep you on target.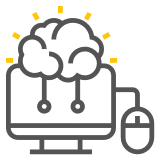 Mastery learning to ensure you gain in-demand skills
Follow a structured curriculum with built-in assessments and real-world portfolio projects.
PROGRAM CONTENT
Become a Cyber Security Specialist
Intro to Networking for Cyber Security
Networking is the foundation of many IT specialties and provides a pathway to different careers such as Cyber Security. Cyber Security is one of the biggest growth areas with the need for qualified specialists increasing every day. This course covers the basic networking principles required to transition into the Cyber Security course. Let's get started on your journey into the realms of computer networking and cyber security! #LevelUp
NexGenT Cyber Security Associate
This online training program provides students with a foundational understanding of the most important topics and concepts, as well as introductory labs, projects, and a cyber range. After completing the Cyber Security course students will use our courses and materials to obtain their NexGenT Cyber award. During training students will complete over 25 virtualized labs that teach you in demand real world skills that prepare you for the job. Students are also exposed to a cumulative final project that tests them on all the applied learnings they have been taught during the course. After completing the project students then perform a virtual skills qualification check to obtain their cyber award from NexGenT. During training students also work with our Career Services team for professional career coaching, technical and behavioral practice interviews and professional career maps and guidance check-ins. At the end of this module students will be tested on theory and upon completion receive their NCSA award.

Practice Labs
Example Labs using the Cisco Packet Tracer application for simulating full-scale real-world networks and learning skills with Cisco IOS command line.
NexGenT Cyber Security Professional
The NexGenT Cyber Security Professional award is based on real-world skills which are vetted through the Cyber Range and intermediate knowledge on cyber security topics. Garnering your NCSP means you have learned the skills needed to apply to the real world and have been skills checked in various missions and cyber range scenarios to validate your entry-level cyber security skillset. To obtain the NCSP you must both pass a knowledge-based exam and prove your skills in the cyber range – It's time to #LevelUp!

Cyber Range
Learn to defend against malicious threats in real-world lab simulations using our state-of-the-art Cyber Range. A virtualized network where you can gain job ready skills necessary to become a cyber specialist. Here we cover scenarios that mimic ransomware, botnets, password cracking, reverse shells, launching payloads, and a comprehensive review of all types of red / blue team scrimmages. This will help build preparedness by allowing you to test drive incident response playbooks in a real-world situation. This type of immersive training builds situational awareness, which leads to on-the-ground experience and offers numerous benefits including real-time feedback and cross-functional training.
NCSP Skills Qualification Check
During this final week all students are scheduled to perform their live SQC (Skills Qualification Check) to verify skills. Upon successful completion the candidate will be awarded the NexGenT Cyber Security Professional (NCSP) Award. This block of time includes scheduling for all students in the cohort to SQC, get feedback, coaching, and also graduation. Students wil be tested with a cumilitave exam and a final cyber range mission based on skills learned to award them for job readiness.
Career Workshop 1
Students will take their career services assignments (such as the cover letter and resume) and LEVEL THEM UP to interview-landing job applications. We'll cover how to tailor job applications to the specific jobs they are applying to, identify their own brand and voice, and learn how to articulate their responses to frequently asked interview questions. By the end of this career workshop students will be confident in their resumes, their personal brand, and understand exactly how to approach the application and interview process!
CompTIA Security+
CompTIA Security+ is the first security certification IT professionals should earn. It establishes the core knowledge required of any cybersecurity role and provides a springboard to intermediate-level cybersecurity jobs. Successful candidates will have the following skills. Get hands-on training* in defensive and offensive cybersecurity, networking, systems, web technologies, and databases, and benefit from our CompTIA Partnership. Through immersive classes and a dynamic curriculum, you'll develop the fundamental skills to graduate from the program ready to use your knowledge in the workforce.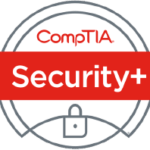 Career Workshop 2
Students will go through all the steps to apply for an IT job through our simulated hiring process. They will complete a formal job application and interview for an IT position with the application materials they created in their Career Services' exercises. Students will identify a job on our company's website, interview, learn if they were made a job offer or not, and receive detailed feedback. This process will help our candidates emerge from our program with stand out applications, interviews, and winning first impressions to potential employers!
YOUR MENTORS
Guidance and motivation
This program was developed by veteran US military cyber instructors and expert cybersecurity field engineers. The curriculum as a whole has been reviewed and influenced by Chief Security Officers from Fortune 500 companies.
We are proud of the training and education we provide at NexGenT and have been blessed to have many high caliber industry leaders help validate the curriculum.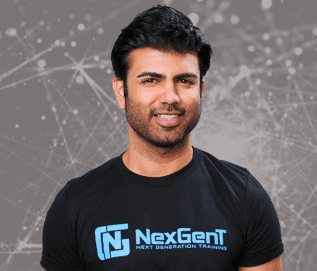 Vamsee Kandimalla
I'm a cyber security architect with a wide variety of experience in different sectors such as defense, consumer electronics, and automotive. I enjoy working on the latest technologies and solutions that have high impact.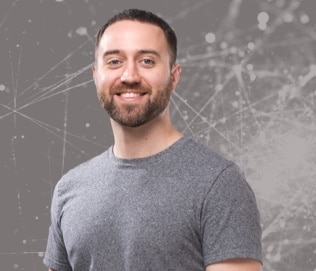 Jacob Hess
I'm a Network Engineer, Entrepreneur, and Air Force veteran who is passionate about computer networking, education, and high performance teams. I enjoy people, teaching, learning, business, and cutting edge technology.
Apply to ISA
10% of your gross income until either 48 payments is reached with a cap of $25,000, but only if you're making at least $3,333/month.
Pay up front
$12,500
No income share agreement.
ADDITIONAL INFORMATION
Frequently Asked
Questions
How much does the program cost?
NexGenT is on a mission to prepare our students for a career in cyber security and network engineering. We believe the Income Share Agreement is the best way to help people break into these careers without paying anything up-front. This allows us to focus on getting you results in the lucrative industry in cyber security and network engineering.
Under our ISA, you agree to pay back 10% of your gross income for 48 payments as long as you're making $3,333/month ($40,000 annual salary) or higher.
Your ISA obligations will be satisfied if you pay the payment cap or will be wiped out after 7 years of graduating from our program.
The base tuition for NexGenT's Cyber Security Specialist Program is $12,500 upfront.
Can I pay tuition costs upfront?
Yes, you can. Please contact us at admissions@nexgent.com
Upfront tuition cost is $12,500. You can pay over the phone with a credit card or by check in the mail.
Does NexGenT help me get a job?
Our sole mission is to help prepare you and then aid you in landing your first job.
We have a dedicated career service team that will work with you in accomplishing landing a job in networking or cyber security.
The career service team aids students with professional career coaching, technical and behavioral practice interviews, professional career maps, guidance check-ins, and more!
Our career services team will be accessible to you from years 2-3-4 to help you land a six-figure position quickly.